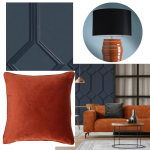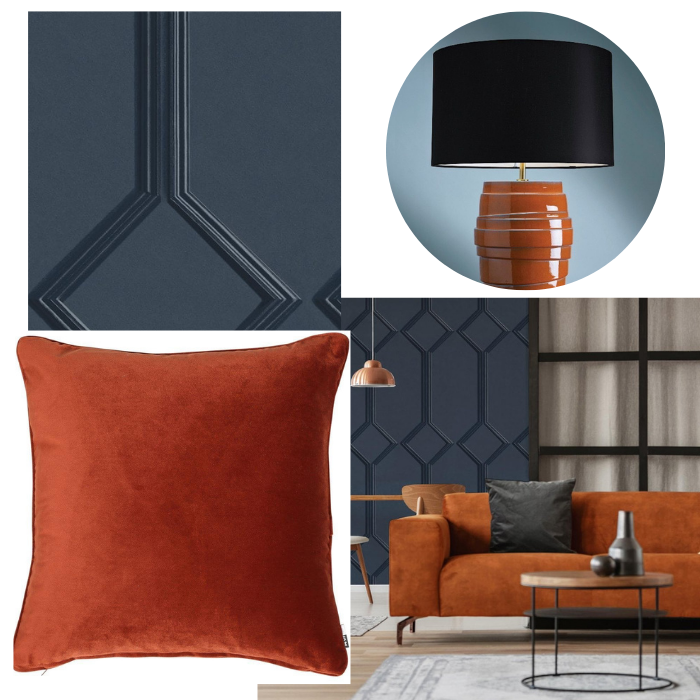 Modern Wood Wallpaper
/
December 6th, 2021
/
There are currently 0 comments
So wood panel wallpaper is coming round again. Through the Summer months we saw a dramatic decline in faux wood panel wallpaper. And then as the Autumn season began we noticed instantly that the trend seem re invigorated. Sales started lifting for all our modern wood wallpaper collections. I think our customers are a little tired of the usual standard wood paneling wallpaper.
Let us introduce our NEW COLLECTION called Wood Trellis Effect Wallpaper. This stunning wallpaper comes in three gorgeous shades of Navy, Blush Pink, Sage Green. And personally I feel all these colours are just beautiful. I can assure you it will be difficult to choose.
Trellis Panel Wallpaper
This more modern wood wallpaper is great for refreshing your home and adding a more stylish pattern when compared to the traditional wood panel wallpapers we are seeing all over the internet. Read our historic blog on wood effect wallpaper or our wood panel wallpaper.
I love this wallpaper because its a plain pattern. Which means this is a perfect neutral backdrop or canvas in which to build your room upon. You can go minimalist by adding organic textures such as linen and cotton to your fabrics and soft furnishings. Or you could up the scales to a sheer luxurious room. By adding velvet and silks you will incorporate a feeling of sumptuous decadence. Try adding a rich velveteen headboard in the bedroom or a crushed velvet sofa with diamante cushions.
Modern Wallpaper Patterns
Belgravia Decor have brought out a brand new range called the Azzurra Panel Effect. This wallpaper comes in five bold colours one being a deep maroon, navy, white, grey, or black. Tell me which would be the colour of your choice?
I love this wallpaper as I have found that the normal traditional wood panel wallpapers were starting to all look a little same. And also there is a market for more stylish and modern wood wallpaper panel designs and patterns. I love this wallpaper because its cuts out all the mess compared to if you did construct it from MDF wood.
So be sure to tag all your modern wood wallpaper shots on our Instagram tag @wallpapershop.co.uk
Summary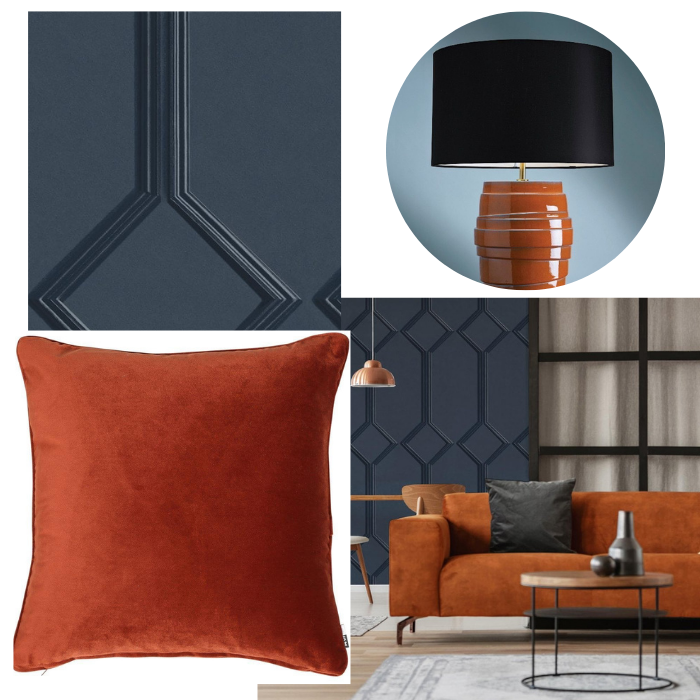 Author Rating
Brand Name
Product Name
Azzurra Panel Effect Wallpaper Navy Blue
Price
Product Availability