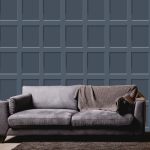 Wood Effect Wallpaper
/
November 3rd, 2020
/
There are currently 0 comments
Wood effect wallpaper is by far one of the most popular wallpaper styles that never dates. With a large range of designs. We have the new trendy wood panel wallpaper, grey wood effect wallpaper and even log effect wallpaper. Each of these wood effect wallpaper patterns bring a rustic or contemporary feel to your abode. For some reason, a natural looking wooden patterns and designs coordinate sublimely with all interiors. So, if you are looking for a classic looking panelling wallpaper that is seen all over Instagram now and this is just looking fabulous in every room, that I have seen so far. And in numerous colours that will match most palettes. This could be the one for you.
So, let us go into the collection we do have here at Wallpapershop and discuss the various and imaginative ways you can in corporate these into your home this season.
Wood Effect Wallpaper – Wood Panel
The seasons are vastly changing this year but that does not mean the style or décor of your room must become dated. Panel effect wallpaper came to our screens early this tear and has taken the interior world by storm. When I am scrolling late at night looking for sheer inspiration on Pinterest, I see more of this styled wallpaper than any other. I think that is because everyone is trying hard to achieve a realistic wallpaper that looks like panelling. The panel effect wallpaper is going to be here to stay for quite a while now, that if you are thinking of using this coveted style then I would just go for it.
What I personally like about this wallpaper is that it is a neutral base. This wallpaper comes in three colourways white, grey and navy. So, whichever colour you choose to decorate with you can dress the room up or just keep in simple. Let us say you decide you use this but want a dash of colour. Then select some stunning large bloom bedding and some plain velvet cushions. The sky is the limit and because it is a plain wallpaper that looks like wood panelling you can accessories with all your favorite pieces. And it does not stop there as you can change the accessories as the seasons change. Add linens and bright colours for Spring/Summer and then deep dark hues as Autumn/Winter set in. This is a personal firm favorite of mine because it is so versatile.
Log Effect Wallpaper
Who does not love to warm fire glowing with fresh stacked logs by the fire seasoning? This straight away makes visitors feel instantly relaxed and at home. I love going out for a cold walk and stopping by a country pub for a hot roast meal while a fire is crackling in the background. Stacked wood wallpaper can achieve this aura. I have seen plenty of pictures that just look wow of a faux wooden wall with a real log fire. It was on trend a few years ago where designers would freshly cut some logs and stack them high in alcoves at the side. Well it all changed when our stacked sawn cut wood wallpaper arrived. This looks like the real thing instead of having real logs that sadly get dusty and are a pain to keep clean. This rustic wood effect wallpaper ticks all the boxes.
Country Cottage Styles
You can use timber effect wallpaper designs everywhere in every room. Personally, I love seeing the plank effect wallpaper when I go away for a weekend and stay at some fisherman's cottage in Whitby or Cornwall. It straight away transports me to sea, and the beach which is instantly relaxing. Have you ever strolled down a sandy beach barefooted along a boardwalk? Well when I see the beach plank wallpaper, I immediately want to take my shoes off. I do not know what it is, but it always reminds me of glorious hot Summer holidays.
Anyway, enough of my reminiscing. How can you use this in your home and get that rustic beach effect? This wood plank effect wallpaper is easy to work with when it comes to styling a room. You can go ultra-modern or shabby chic with this style. Add these wooden planks to a cottage wall and add soft furnishings. And the driftwood effect wallpaper would be perfect if you wanted a nautical theme. Add it to a traditional blue and white theme room and it will blend in entirely. You will just want to kick off your shoes and relax.
3D Effect Styles
We have discussed the coveted wall panelling wallpaper in detail. This is an incredible example of 3D wood panel wallpaper as it looks so realistic. But we do have other designs that are classed as 3D wood effect wallpaper. We have tongue and groove wallpaper that again is a classic pattern and looks like real panelling. Not only that we have it in all colours such as blue, grey, white, green and much more. I love seeing this wallpaper finished off with a real wooden dado rail as it completes the look.
Another popular design is that of the paintable anaglypta dado wallpaper panels which we have discussed in great detail in our anaglypta wallpaper blog.
What Effect Will You Choose
What ever panelled wallpaper design, pattern, style or colour you settle on you will not be disappointed. With todays printing they look so realistic which helps keeping costs down especially if you are decorating on a budget. The 3D wood panel wallpaper certainly looks exquisite which is why it is one of our top sellers.
Summary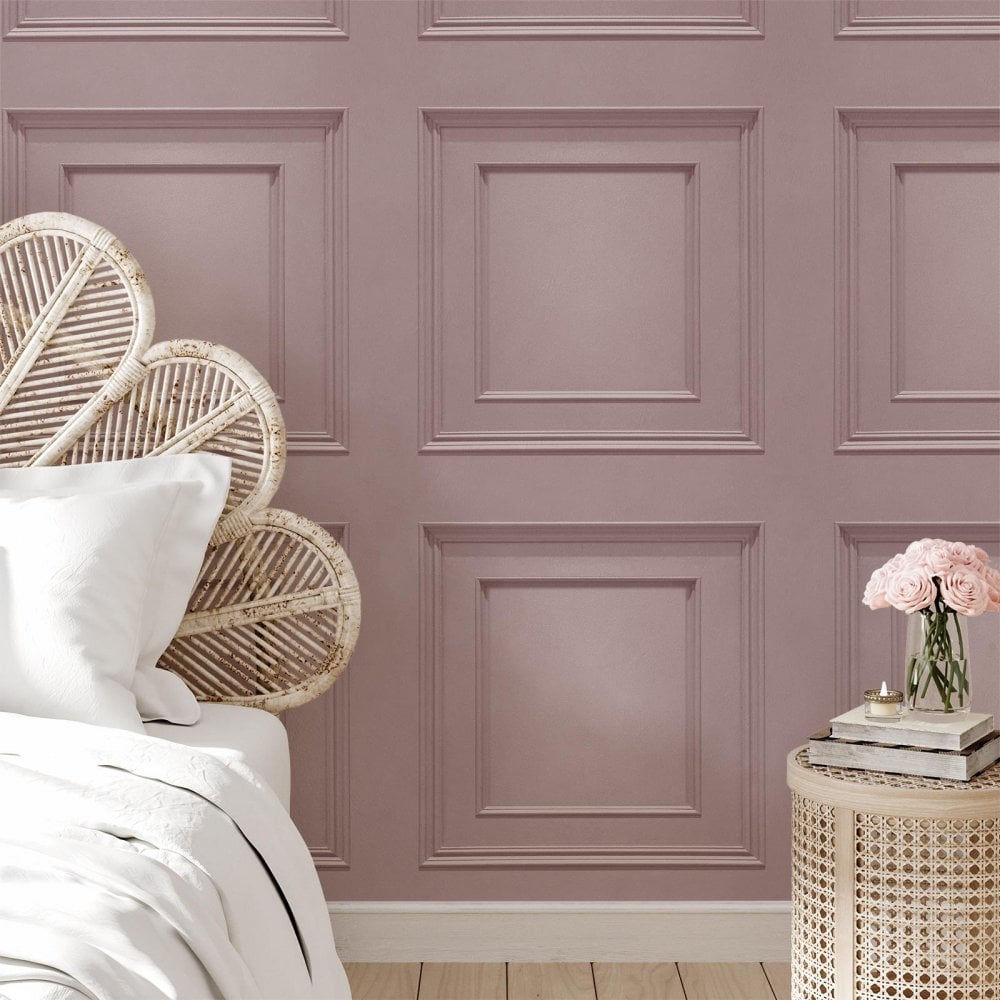 Author Rating
Brand Name
Product Name
Oliana Panel Wallpaper Pink
Price
Product Availability