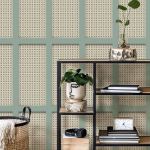 SAGE GREEN WALLPAPER
/
March 2nd, 2022
/
There are currently 0 comments
I simply love the colour green, I always have done since being in my teens. So imagine my delight when I started to research what will be the biggest trends for 2022 – 2023. Before my eyes I saw every shade of green especially Olive wallpaper and Sage Green wallpaper collections.
The more I searched the more this back to nature shade started to appear. Then I realised that Instagram was also full of people painting their homes in envious shades of green from Farrow And Ball and Neptune colour palettes.
Every Shade Of Green
So my love for this colour was ignited when I made a trip to the Cotswold's when I was 19yrs old. I noticed the green palette was used everywhere and I fell in love with the lichen green that pretty front doors were painted. That shade of green when combined with the light Cotswold stone just looked like a marriage of colour perfection. Everywhere I saw shades of soft, light and dark greens and I felt like I had stepped into colour heaven. When I first bought my own home at 22yrs old I immediately ordered several tins of the Summer Lichen by Fired Earth. And I painted the garden gate, back door and outhouse door in this shade. It is a colour I look at and it just instantly relaxes me.
Sage Green Panel Wallpaper
So I started to look through our olive and Sage green wallpaper collections to see what styles we have. And I was so pleased to see we had a NEW delivery of the Rattan Cane Panel Wallpaper. This Japandi Scandi style wallpaper comes in a sage green, black or soft beige. The is a wood effect panel wallpaper with the added bonus of a realistic rattan weave in the centre of each panel. And I say realistic because it really does look like the real thing. I took a video to upload and show on Wallpapershop.co.uk Instagram stories. I noticed that when I was re-watching these videos I was struck with how striking and real the rattan cane looked. See for yourself and order a sample of this wallpaper.
Another Sage Green wallpaper is the modern wood panel shown here. This is very in keeping with all the paneling reels I am still seeing on social media. I have to admit I would rather choose the wallpaper version that attempt to do the real thing. And I say this because once this trends goes I would not want all the hassle and work of ripping it off my walls only to find a re-plastering job is needed. I would much prefer a panel wallpaper and then I can strip it off once my mood or style changed.
If you want to see more panel wallpaper and read about our collection then click here for the wood panel blog or we have another blog on the wood slat wallpaper.
Cotswold Green
So lets get back to why this colour seems to be the colour for 2022. Yes it reminds me of lazy hazy days visiting Cirencester for a holiday. And walking around Cheltenham looking at the grand town houses. But this organic themed green is currently the trend for all homes as set by Beautiful Homes magazine and Ideal Home magazine.. And I can see that this colour is being used frequently for painting rooms whenever I am flicking through my social media accounts.. This includes children's and babies nurseries and bedrooms. I can easily see why the light or dark green hue is used as it looks rich and modern but yet at the same time and earthly calming effect. Which in my opinion is perfect blend of pigmentation for a child's bedroom. So choose a sage green aesthetic wallpaper for a room that you want to create a sanctuary.
Sage Green Aesthetic Wallpaper
Our Non Woven Tree Wallpaper Deep Sage Green White I feel is in keeping with a back to nature wallpaper. This colour green brings to mind earthy tones with a mother earth vibe. And this tree style wallpaper does just that. It will make a room feel at one with nature. And what I love mostly about this woodland style wallpaper, is that you could use this in a modern town house. And it will still bring a sense of tranquility into your home.
Green Woodland Wallpaper
A couple of weeks ago this wallpaper arrived in stock. it is the Sage Green Floral Woodland Wallpaper by Holden Decor, click HERE. It arrived toward the end of January just in time for the next season. I say this because this animal print wallpaper just feels like its the perfect Spring wallpaper. It is filled with bunny rabbits, birds and wild flowers. I love the soft muted green colour as the pattern really stands out. Here is a picture of it below. Would you not agree this is a stunning Spring themed wallpaper for the home? I personally think this Sage Green wallpaper would look ravishing in a newborn nursery. You could add scalloped wall paneling to the bottom half of the wall. Then add this wallpaper on the top. I just love everything about the bunny rabbit wallpaper.
Also this wallpaper is great if you do not want to find out if you are having a boy or girl. Because this colour and style is gender neutral. There are so many positives about this pattern I could literally write about this all day. So I rest my case of why Sage Green wallpaper is the IT colour to have. So be sure to tag us in on your before and after shots. And add a little of this top 2022 interiors pantone to your home.
Summary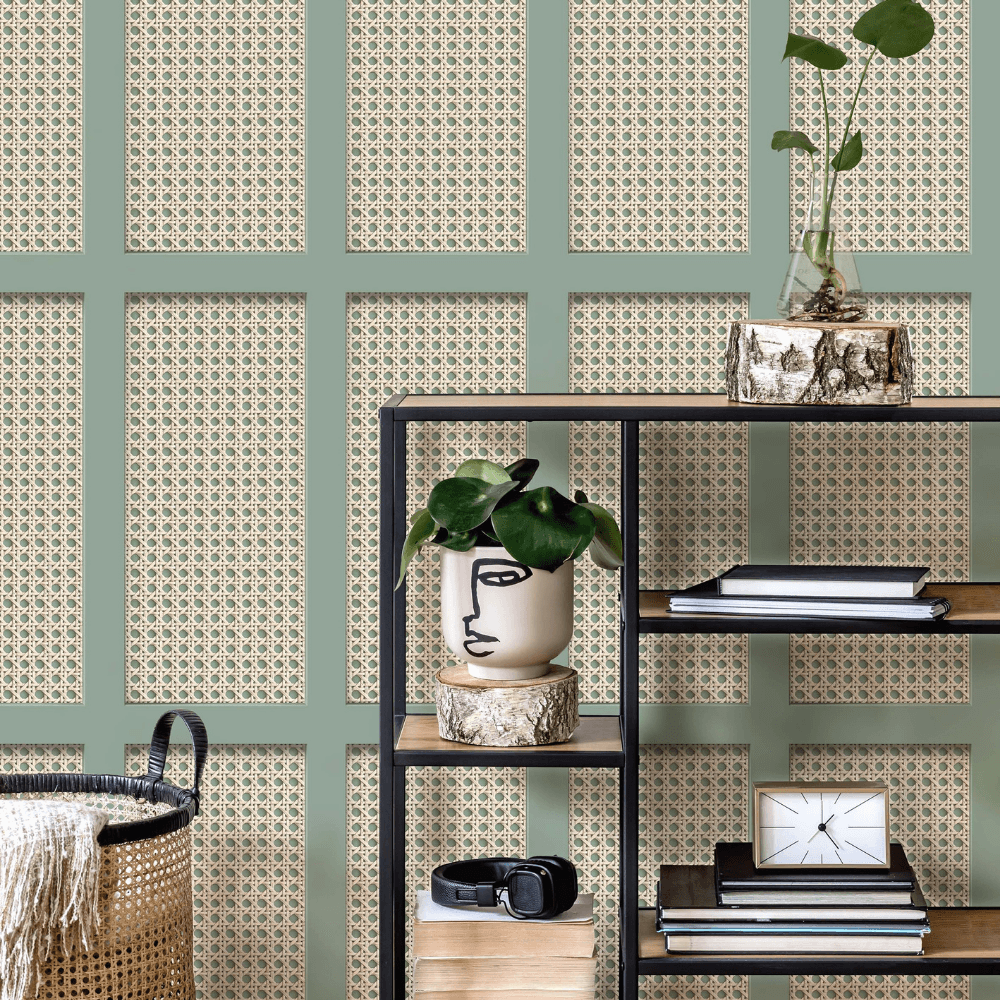 Author Rating
Brand Name
Product Name
Cane Rattan Panel Wallpaper Sage Green
Price
Product Availability