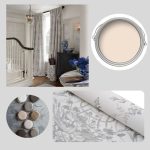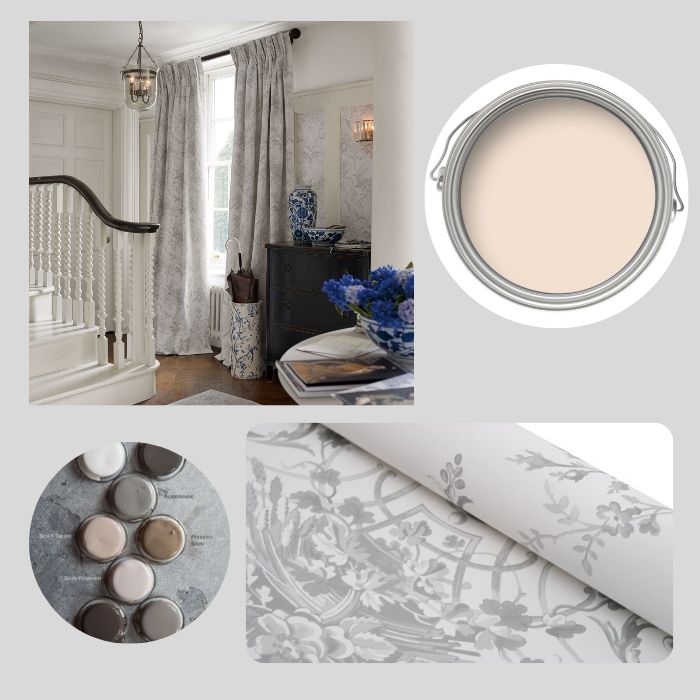 Laura Ashley Tuileries Wallpaper
/
February 15th, 2021
/
There are currently 0 comments
With the sad news that Laura Ashley was closing its doors last year. It brought some tears to our eyes here in England. Laura Ashley wallpaper became much sought after its closure, especially the Laura Ashley Tuileries Wallpaper. This wallpaper was incredibly popular for years when Laura Ashley was open. I remember working as a Interior Stylist back in 2001 and this Tuileries Wallpaper was the top best selling wallpaper for several decades.
We were very lucky to be sold most of the Laura Ashley Tuileries wallpaper when the doors closed. So anyone looking for the Laura Ashley Tuileries Dark Linen Wallpaper or the Laura Ashley Tuileries Silver Wallpaper. Then look no further than Wallpapershop.co.uk as we stock both these colourways.
Laura Ashley Tuileries Wallpaper – Dark Linen
Our stunning Laura Ashley Dark Linen Tuileries Wallpaper which is a vintage ornate pattern and design. It is a luxurious and ornate romantic wallpaper which is slightly faded to add a vintage effect. Understated and subtle, the delicate baroque pattern features bouquets of faded florals and flowers cascading amongst . With a decadent and distinguished feel to it, this paper is perfectly sublime. The natural dark linen colour is a neutral palette which will simply suit all styles of interiors and decor. Our boho Laura Ashley wallapers are minimalistic.
This Laura Ashley Dark Linen Tuileries Wallpaper is a style of wallpaper evokes a period home feel. And it is not hard to see why this wallpaper was so popular. And why it was never made into a discontinued line because year after year it sold really well.
This stunning wallpaper is the sophisticated choice when choosing a wallpaper for your home. With its Parisian influence and matt finish appearance means its perfect if you choose to paper all walls or just one feature wall. This defiantly has an old charm about it but will also look just as good in a modern themed home too. It is an incredibly versatile wallpaper that never seems to age or date.
So as I stated above we received two colourways and the other was the Laura Ashley Tuileries Silver Wallpaper. This wallpaper on the Laura Ashley website states that this paper is suitable for all interiors. Including well ventilated kitchens and bathrooms. All Laura Ashley wallpapers are printed in the UK. This damask wallpaper is still for sale in the UK. And we have been inundated with orders ever since the discontinued stock arrived.
What makes this wallpaper so coveted is that the decadent damask pattern as stated earlier is so easy to work with. If you are looking for a pattern that never ages then this will be the one for you. And the natural colours make it easy to work with if you require a pop of colour. You can easily add your chosen colour into your soft furnishings such as cushions, bedding or curtains. This wallpaper is taking the tradition and enlivening it with contemporary modern stylish twist.
Buying Laura Ashley Wallpaper In The UK
So March 2020 was a date to remember as Laura Ashley closed all of its stores here in the UK. This brand had been around since the 1950's when Laura Ashley first started to make furnishings patterns. She then ventured into making her own prints from her home in Pimlico London. Her beloved husband Bernard designed her a machine that would print her designs. This was used upstairs in Laura's attic. She firstly began her career designing head scarves, table mats etc. The company started on just a small investment of just £10. Which Laura and Bernard invested in a wooden frame, coloured dyes and just a few yards of linen. This was the starting foundation of the Laura Ashley empire.
Exciting times lay ahead as in 1961 the very first Laura Ashley shop opened its doors to the general public. The very first shop opened on 35 Maengwyn Street in a small Welsh town of Machynlleth. The shop still stands today with a plague registering one of the county's greatest fashion designers. Laura Ashley was the pioneer of style and traditional taste. If anyone was a child during the era that she launched her childrenswear collection. They will remember that your Sunday best dress would have no doubt been a Laura Ashley dress.
Laura Ashley Patterns
Laura Ashley worked with a seamstress at first and this helped launch the brand from a small business into what we saw build into a household name. Here she created and produced smock like shirts and gardening smocks. This eventually turned into her material and patterns being created into everything imaginable. She turned towards interiors and In the 1980's everyone decorated their homes that screamed Laura Ashley. The big paisley prints and checks can still be seen today. And any vintage Laura Ashley furnishings can make a fair high price on Ebay these days.
When I worked for Laura Ashley on King Street in Manchester. It happened to be my first job. I remember feeling so elite and privileged to work there. I remember the feelings as I walked through to attend an interview. And within the first week of starting I fell in love with Laura Ashley and became obsessed at first sight. And as I said at the beginning of this blog post. The Laura Ashley Tuileries Wallpaper was a big hit with the customers. So as soon as the discontinued wallpaper arrived here in our UK warehouse I knew instantly that this would just fly off the shelf.
My word of advice is if you want to buy the Laura Ashley Tuileries Wallpaper Dark Linen or Laura Ashley Tuileries Wallpaper Silver. Then buy it today by clicking this link. And not only do we have lots of UK stock but it starts at a great price. Our Laura Ashley wallpaper sale begins at a discounted price of only £9.99 a roll. So grab yourself a bargain today and order at this special rate before we are sold out.
Summary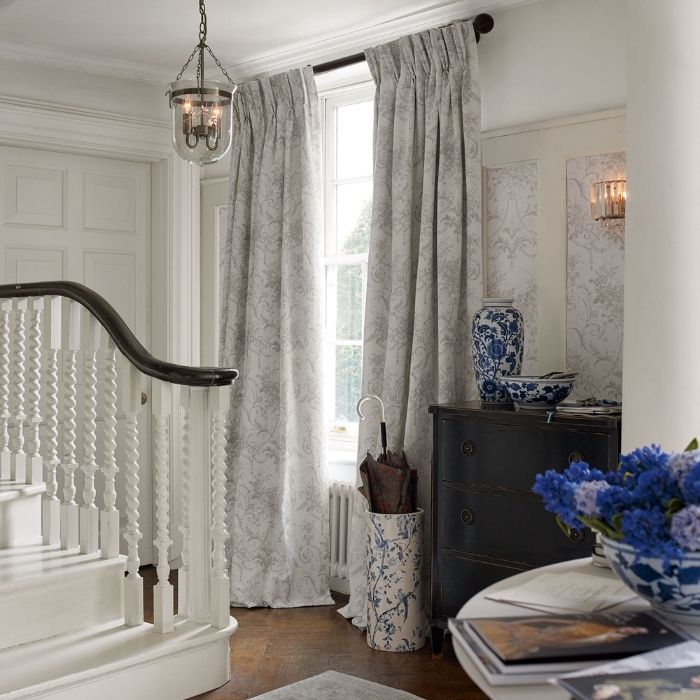 Author Rating
Brand Name
Product Name
LAURA ASHLEY TUILERIES WALLPAPER
Price
Product Availability