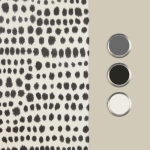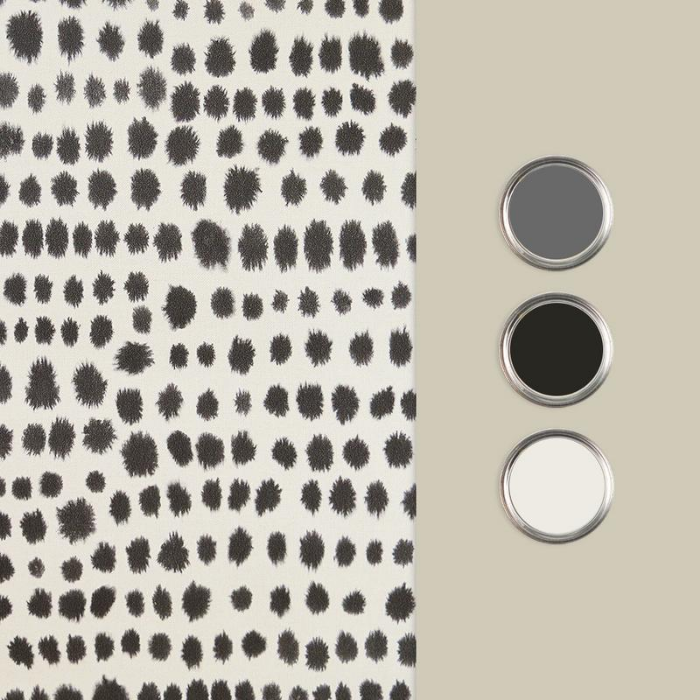 Dalmatian Wallpaper
/
August 10th, 2020
/
There are currently 0 comments
So have you seen the trend of Dalmatian wallpaper? It is everywhere especially Instagram. You cannot scroll through without seeing some dalmatian pattern or print before your eyes. Here at Wallpapershop.co.uk we have spots before our eyes as we are in love with this design. If we had a choice we would have it printed on to everything. And we all swoon when we look at the Dalmatian print on plates and even sun umbrellas.
So the Dalmatian spot dot wallpaper is the bang on trend pattern of 2020 and what a wonderful way to cheer up the fact that we have had a dreary year due to lock down, this design just adds a smile to your face. So what makes this Dalmatian wallpaper pattern so unique?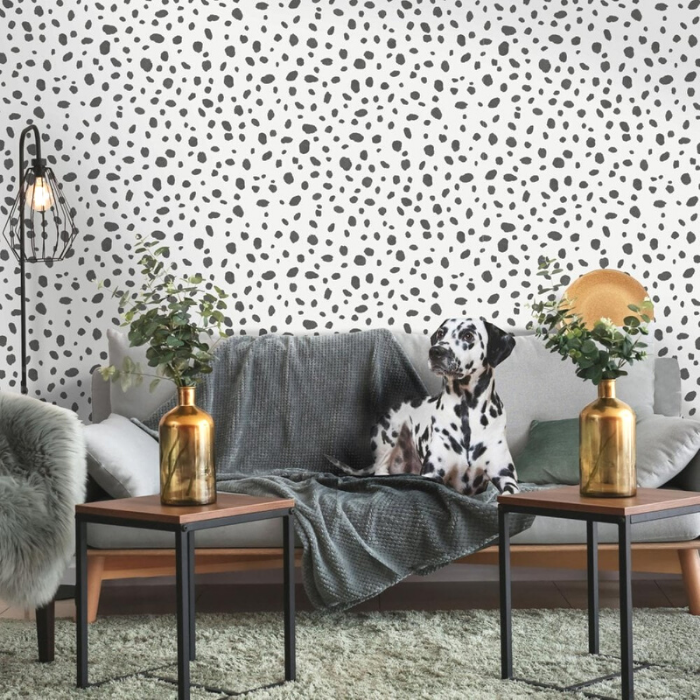 Well a few years ago the spotted faux fur animal print wallpaper was everywhere. We saw silver leopard wallpaper which is still a top favorite. And not forgetting the fun looking black and white Zebra striped wallpaper. These trends are still here today and seen in lots of decoration featured in interior magazines, style blogs and not forgetting Instagram.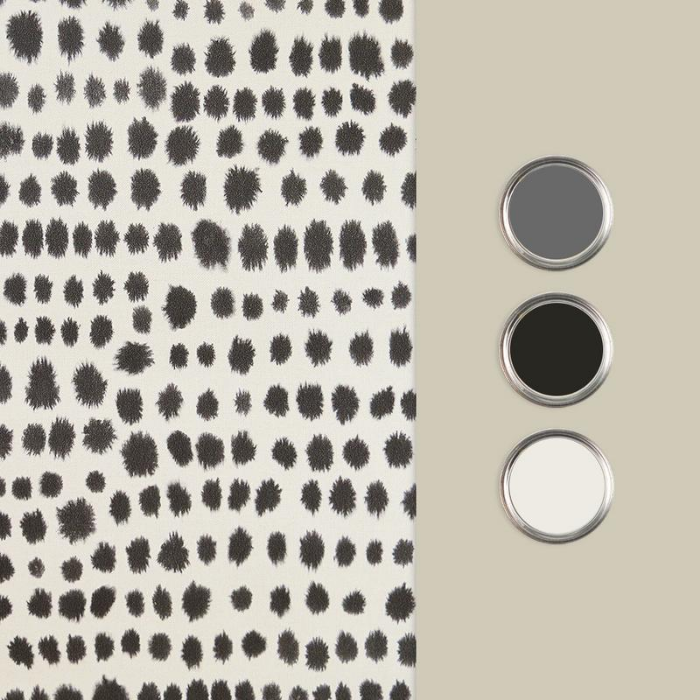 Dalmatian Wallpaper – Spotty Theme
We have some gorgeous Dalmatian spot wallpaper called The Tarrazzo Dalmatian Spot Wallpaper in Rose Gold, Grey, or Silver. This metallic spotty wallpaper has a shiny sheen on the spots and looks every inch of luxurious. We are just dotty over this design. So where do we use this stunning bold print. Why jazz up your office space if sadly you are having to work from home while the Corona Virus looks like it is here to stay around for a while. So liven up that spare room that now houses your makeshift office with this beautiful wallpaper. Here below is our metallic Dalmatian Spot Wallpaper! Isn't it just stunning?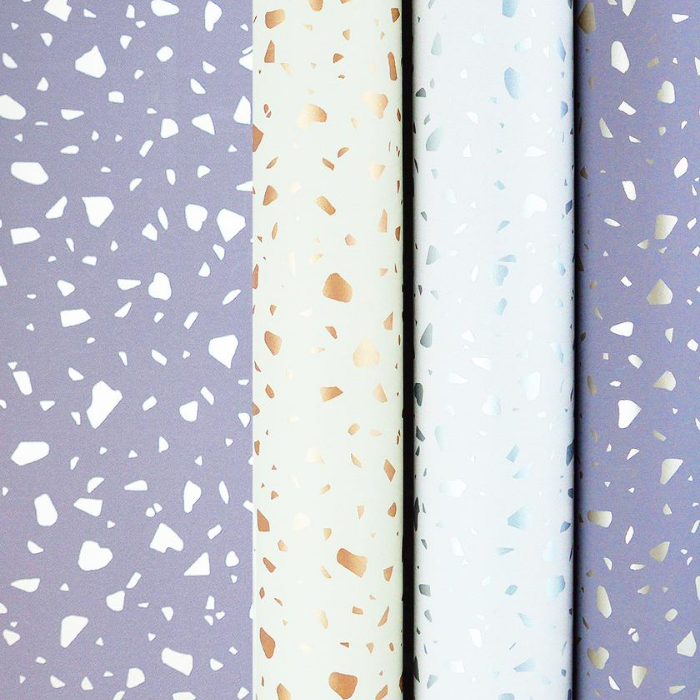 Going Dotty Over This Wallpaper
I love blogger interior styles too. Most decor inspiration comes from Pinterest, with imagery often coming from google. Anyway at Wallpapershop.co.uk we were ahead of the rose gold wallpaper copper and marble wallpaper which are two of the big blogger favorites. And now we are on the bandwagon joining a new blogger love – This spotted dotted wallpaper. And now we are obsessed with the stuff.
So, what do you think?! You may be pleasantly pleased at how it can make a room look homely or a small space look larger. You will love how this print transforms a room and gives it instant glam appeal. Again be sure to tag us in on Facebook or Instagram with your before and after photo's.
Summary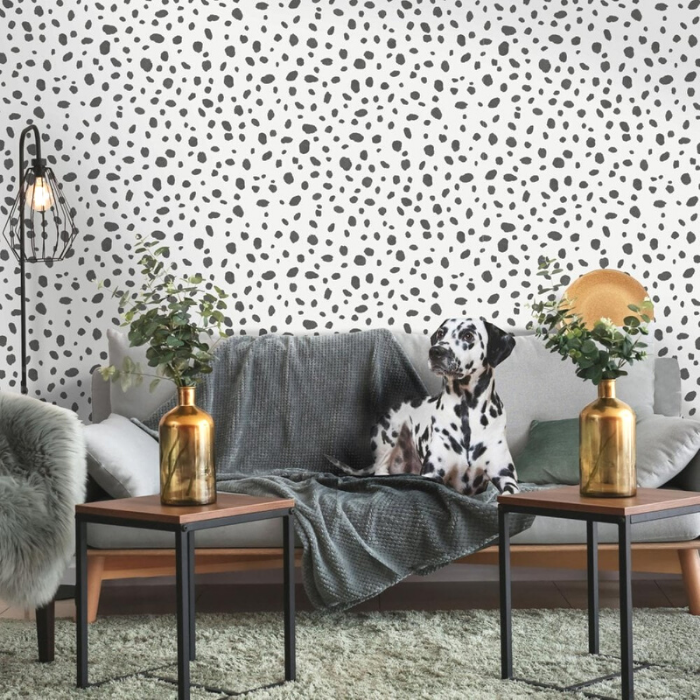 Author Rating
Brand Name
Product Name
Price
Product Availability