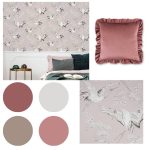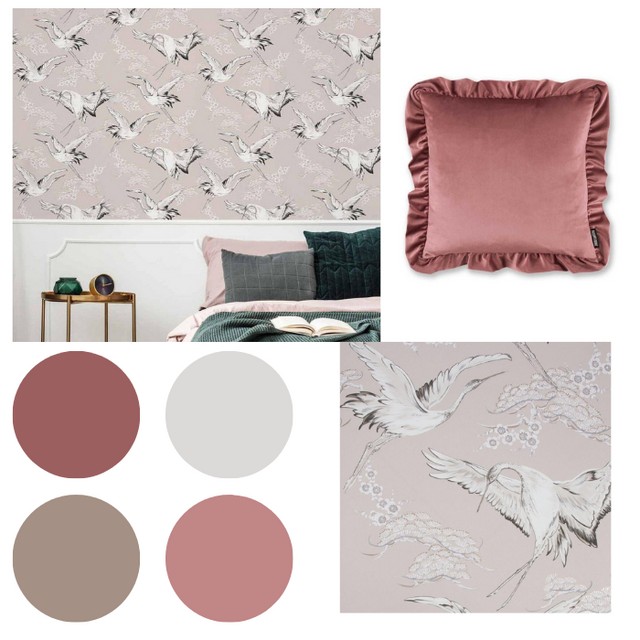 Crane Wallpaper UK
Since Gucci brought their huge crane bird wall mural. We have seen a huge increase in purchases featuring this majestic bird. At Wallpaper Shop we stock all sorts of Crane wallpaper. So if we have any bird lovers out there you will love our vast range of heron wallpaper, crane wallpaper and stork wallpaper. If you are not an avid bird twitcher like myself, you will likely get these three birds mixed up. So I humbly apologise if I mistakenly call a heron a crane and vice versa.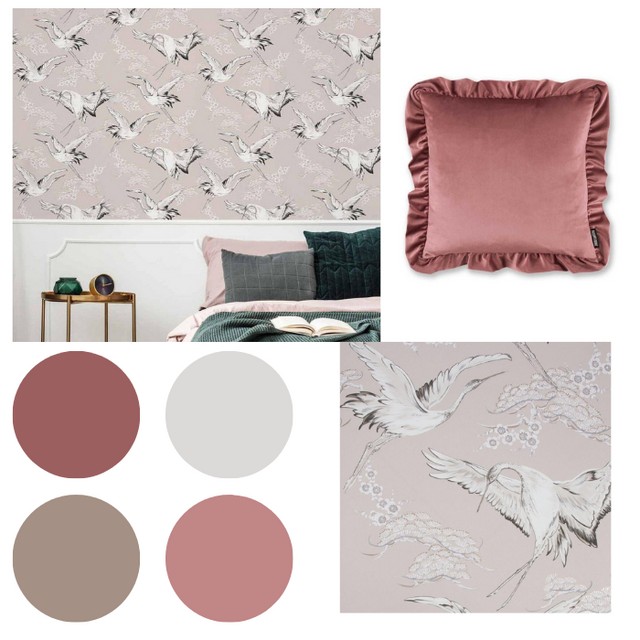 So apart from the new Gucci Heron wallpaper being the most sought-after home trend. Why is this proving to be a fashionable wallpaper for the home? Upon looking at this wallpaper design it has a peaceful serenity vibe to it.
Flying Cranes Wallpaper
Not only is our range of Crane wallpaper vast. But they comes in all Pantones to suit any style of home. We have dark hues and pastel variations. So if you wish to create a moody space or a light airy space we can help you achieve that. So I will pick a few of my personal favourites and I hope you like them too.
Crane Bird Wallpaper – Graham & Brown
As soon as this arrives in stock it sells out. Our Graham And Brown Crane wallpaper And just by looking at this pastel perfection, it is easy to see why. These elegant birds look in midflight. Within the backdrop there is a Japanese tree that is similar to the famous Sakura tree. The branches of blossom bloom while the crane arches and dances through out. You can choose from two stunning colourways of mint green or a soft blush pink? Tell me in the comments which is your favourite.
Crane Flying Bird Wallpaper – Crown Wallcoverings
Next, we have another bird-inspired wallpaper. But these wallcoverings from Crown are a tad bolder than the Graham & Brown wallpapers. Our Crane Bird Flying wallpaper is simply divine. Choose from four delectable hues of pink, grey, navy, or yellow.
These are perfect for adding a pop of colour to a feature wall. Prepare for your guests to compliment and no doubt ask you where the Crane wallpaper is from. Add the yellow hue to uplift tired décor and give the wow factor. The grey version is an excellent choice for those that prefer a more muted backdrop but still want to use this Crane wallpaper.
Paloma Faith Crane Cushions
Let us not forget these NEW lavish Oriental Birds Cushions from the Paloma Faith's Lady Muck Collection. These dreamy cushions come in two resplendent colours pink or navy. Both are detailed with a heavenly fringe trim. These cushions are a superb way to add some decoration if you didn't want to deck the walls in the pattern. This is an option I would choose only because my taste and style throughout the year can change drastically. Click HERE for our latest blog post on Paloma Faith NEW Home Collection.
Where To Buy Crane Wallpaper In The UK
So now I have just presented a small part of all our Crane wallpaper collections and Crane cushions. What are your thoughts? Do you love this new trending style? And if you do which is your favourite?
Summary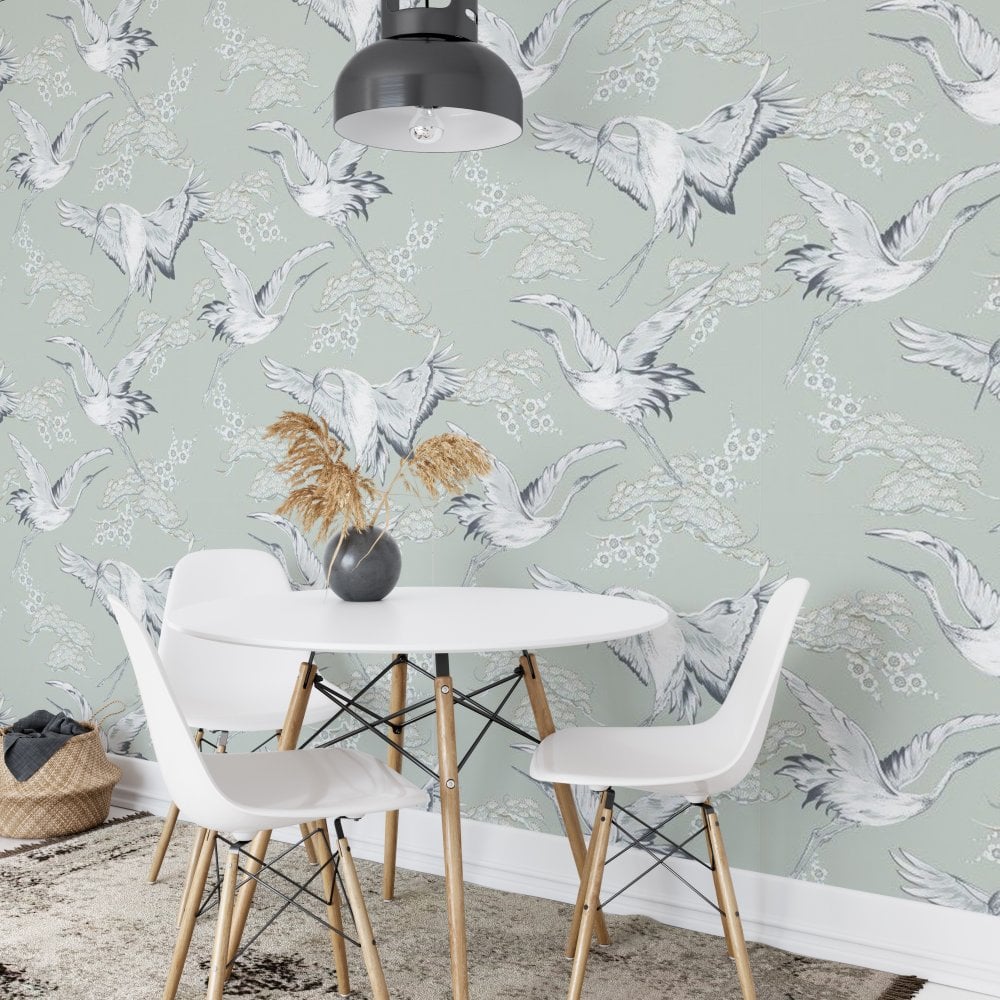 Author Rating
Brand Name
Product Name
Price
Product Availability