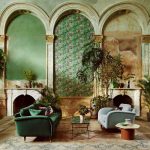 Lady Muck – Paloma Home
/
September 14th, 2021
/
There are currently 0 comments
Lady Muck herself Paloma Faith has topped the music charts since 2009. And now she has successfully created a stunning interior collection called Lady Muck. Her 2017 album The Architect became the former The Voice UK coach's first UK Number 1 on the Official Albums Chart. And now Paloma's Home debut homeware came to us in the Summer 2021.
This Lady Muck collection just oozes sheer glamour and opulence, just like the lady herself. Paloma Faith's house is one of the most instagrammable homes that you will ever come across. She mixes both heritage prints with bold maximalist style designs in such a way it adds a touch of class and conceives a statement look.
Lets discuss Paloma Faith's house a little more which will help you to understand how this talented singer conjured up such a magically collection.
Paloma Faith's House – Lady Muck
In her own words " Born from her love of opulent glamour, retro bohemia and inspired by the renovation of her own kaleidoscopic London townhouse. Paloma Home is the culmination of her lifelong fascination with design and passion for vintage and thrifting. A self-confessed "nester", Paloma recalls her fondness for the 'home' and all its maternal connotations. Something the past year has only served to further accentuate."
Paloma interiors capitulates a by gone world, with an added dash of modern aesthetics. Her living room displays a replica of the iconic De Gournay wallpaper. Most people wonder where to buy De Gournay's hand painted wallpaper? And how much it is to buy De Gournay wallpaper? Well let me tell you it can cost around £900 a panel. I hear you gasp "How much?" And because this wallpaper or should I say individual panels are such a bespoke item. They are hand painted by artisans that this is why the price is scandalously high.
So when Paloma Home introduced her Lady Muck Collection our hearts leapt with joy. Not only do people personally dream of wanting to buy Gracie or De Gournay wallpaper but many are searching for affordable alternatives or replicas. Paloma created a De Gournay look for less. And an added bonus is that she created the Vintage Chinoiserie Floral Wallpaper in three colourways. I cannot pick which is my favorite! I am torn between the Blossom Pink Vintage Chinoiserie Floral Wallpaper or the Jade Green Vintage Chinoiserie Floral Wallpaper. If you notice these are a good replica of De Gournay for those that are shopping on a budget. Thank goodness for the Lady Muck Collection.
Paloma Cushions
So the latest Paloma Home cushions arrived here in stock last week and they instantly sold out over the weekend. So they came back into stock there was two more extra designs that arrived. Immediately these cushions reminded me of Gucci style cushions. I adore the Oriental Birds cushions which come in Navy or Blossom Pink. But wouldn't you agree they exudes Gucci vibes depicting the famous Heron print. The Paloma Home Oriental Birds cushions come with a delicious pink fringing and a dusk pink plain velvet backing.
You may also love the Pouncing Tigers cushions which come in a choice of Pink or Black. Paloma uses tiger and animal prints in contrast to old world Chinoiserie and it works wonderfully. Take for example her living room had her sofa reupholstered in leopard Ralph Lauren fabric. The walls were draped in De Gournay style wallpaper in a bright green with florals springing to life. If you tried to describe it to someone the mish mash of colours and designs would be overwhelming. But you only need to see a photograph of it to see how well it unites and surprisingly looks mesmerizing.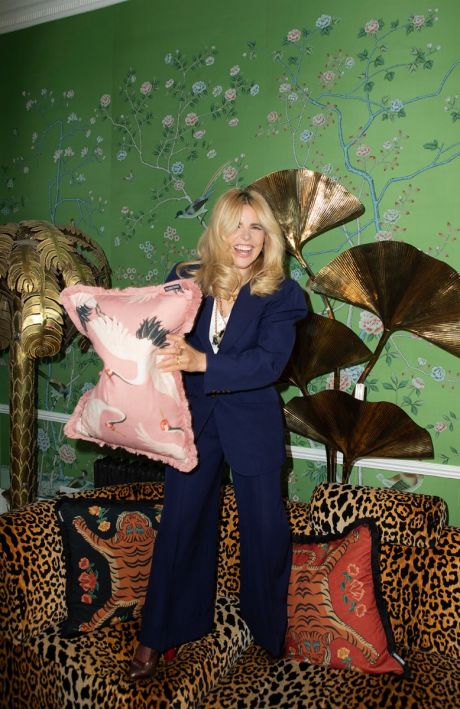 So if your looking for a cheap de gournay style wallpaper then look no further than the Lady Muck Collection from Paloma Faith.
Summary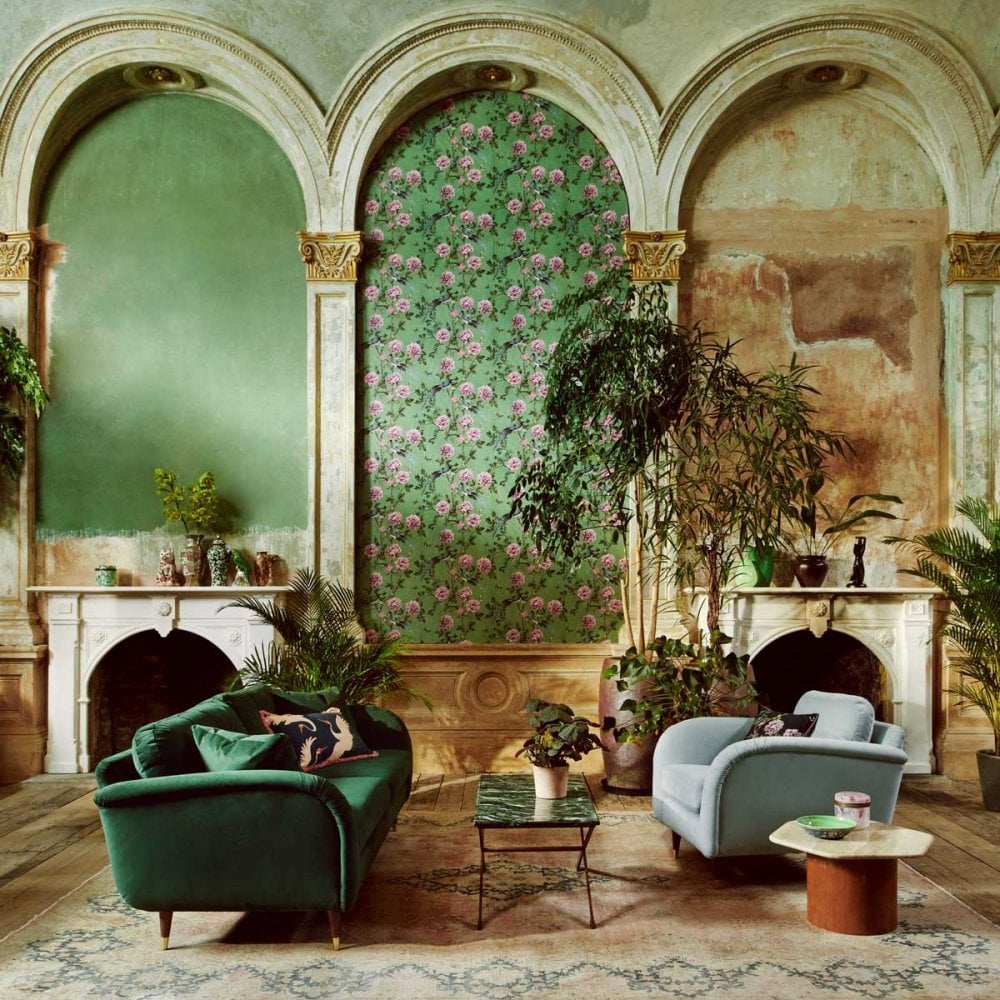 Author Rating
Brand Name
Product Name
Vintage Chinoiserie Floral Wallpaper Jade Green Cheaper De Gounay UK