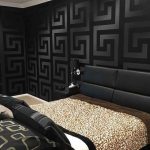 Black Versace Wallpaper
/
December 20th, 2021
/
There are currently 0 comments
Its not hard to see why our top selling designer wallpaper happens be our Black Versace Wallpaper. Whichever pattern or style that is displayed on our website. The black version is the one colour that seems sells the most. Our competitive online price at only £62.95 per roll with FREE UK DELIVERY, has also boosted sales.
I personally love this designer wallpaper by Versace, because not only is it luxurious to the touch. But did you know it is much wider than your average wallpaper? Wallpaper can transform any room through it's renowned style and elegance. This top-quality designer wallpaper from Versace is a well loved brand for all top interior designers and fashionista's. If you happen to love your designer brands then this is the one for you.
Versace is the leading brand in the fashion world. And has now crossed paths over to the home décor world. Like a whirlwind of excitement with their extra wide luxury vinyl patterns.
Where To Buy Black Versace Wallpaper?
Where can you buy black Versace wallpaper here in the UK? Look no further than Wallpapershop.co.uk. I say this because we offer Versace wallpaper at a discounted almost sale price. At the time of writing this blog I did some research and we were the cheapest in the UK. And again we give FREE DELIVERY. I am repeating it just incase you missed it at the beginning of this blog post. So be sure to look us up before you go anywhere else. The biggest plus is that you can order everything from the comfort of your own sofa.
How To Apply Black Versace Wallpaper
Because our Versace wallpaper is wider than most rolls of wallpaper you will need to order less. If you want to know the difference a standard roll measures around 53cm. In comparison a roll of Versace measures 70cm wide. Because our black Versace wallpaper is a thick wallpaper. You will need to use a paste the wall paste to hang your wallcovering. And this can be bought here. A pack of paste the wall paste will hang between 3 – 5 rolls. If you are a terrible decorator like myself you will get the professionals in to do the job. But I have known some of our clients brave themselves and do the job with their own hands. I am pleased to admit some have done an amazing job.
Black Greek Key Wallpaper
Hands down our best style/pattern in our Black Versace Wallpaper Collection has to be the Versace Black Greek Key Wallpaper. This stylish geometric design also comes in other colourways. We stock grey, silver and gold. This is a extra large Greek key pattern and reflects the light perfectly. I almost looks like silk on the walls as it has a sleek shimmer. This black Versace wallpaper screams plush decadence.
Designer Inspired Wallpaper
I do know that some decorating budgets are calling out for a Versace inspired wallpaper. Some may think that £62.95 a roll might be a bit too steep. But we cater for all budgets, costs and tastes here at Wallpapershop.co.uk. We have a Greek Key wallpaper here starting from only £14.95 yes they may not be designer branded. But they still ooze style and modern vibes.
Versace Style Wallpaper
So here are the best Versace wallpaper designs we stock here I will provide a link to each one for you.
So the first one is The Versace Black Greek Key Wallpaper which is a firm favorite all round.
introducing the Versace Plates Wallpaper. This is one of my firm favorites as it reminds me of continental holidays abroad in the sun.
The Versace Heritage Wallpaper this comes in all colours to delight and suit all homes.
Versace Medusa Head Wallpaper. This comes in black or silver grey. I love the story about why Gianni Versace chose Medusa as the logo. It was because she made people fall in love with her and they had no way back. He hoped his company would have the same effect on people and on those who wore his clothes and shoes.
We have many more wallpaper designs to choose from so just have a gander through and select one that will transform your room.
In the comments I would love to hear which is your favorite black Versace Wallpaper. If you want to read our older blog post on Versace wallpaper click here. I discuss in more detail the man behind the brand.
Summary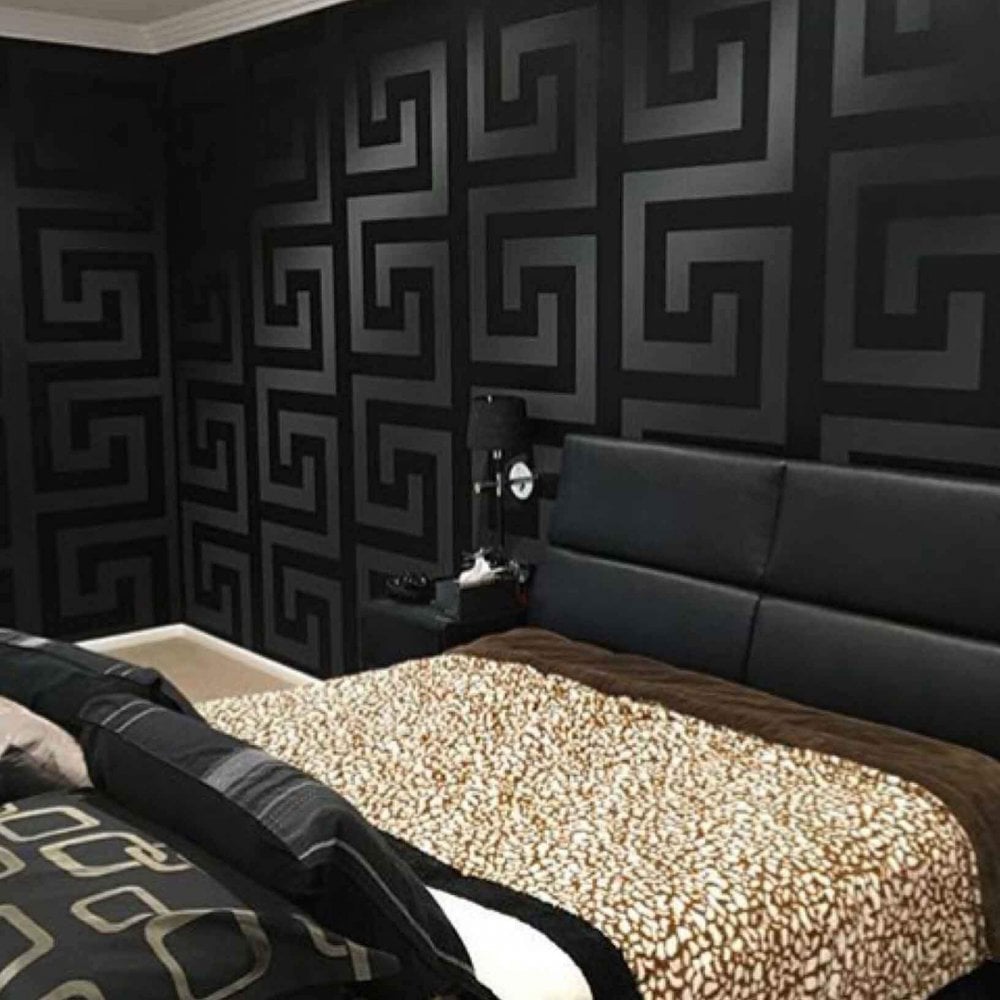 Article Name
Description
Our black versace wallpaper seems to be flying out of stock. Our popular patterns are Greek Key, Plates, Heritage, Taskers, in all colours of Black, Gold, Silver Grey, Pink, and much more.
Author
Publisher Name
https://www.wallpapershop.co.uk/
Publisher Logo