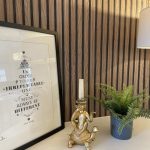 WOODEN SLAT WALLPAPER
/
March 16th, 2022
/
There are currently 0 comments
So this week some new wooden slat wallpaper arrived here in the warehouse. It is from Belgravia Decor. This natural looking wallpaper comes in two shades. One is a dark Walnut and the other is Light Oak.
This trend seems to be getting stronger. Most of our clients are looking to bring the outdoors inside their homes this year. This wallpaper has slowly started trending since mid Summer last year and is now the top must have wallpaper.
We stock lots of this wooden slat wallpaper. But just recently this this landed here at Wallpapershop.co.uk and we were blown away with the quality and thickness of this wallpaper. This wallpaper looks like the real thing mainly because it is produced using a a thick vinyl. Wallpapers like this are a god send when it comes to hiding bumpy and damaged walls. Sometimes, if you are looking for a quick fix to cover imperfections on your wall you do not want the hassle of getting in a plasterer.
Wooden Slat Effect Wallpaper
So let us help you to transform a room into a sanctuary. This Japandi style wallpaper has an aesthetics focus on simplicity, natural elements, and comfort. And when you combine this with natural textures your room with have a fresh organic vibe. By adding natural linens and maybe some macrame woven wall hangings. And let us not forget some candles that have that spa like scent. Light them and get a book to read and sink into a tranquil haven.
Try and mix a plethora of natural materials, muted colors, clean lines, and minimal, yet well-curated, furnishings. And before you realise it you will have a home that helps create an inner peace.
Back To Nature
As we step into the spring season we tend to automatically change our homes to welcome in the brighter mornings. We start to hide all the dark warm cosy colours. And then start to add more cool and light colours and textures. We bag up the brushed fleece bedding for instance and replace it with crisp cottons and pastel shades.
This Wooden Slat Wallpaper is the perfect choice for injecting some style and giving your home a more modern edge. And as the seasons change you will find that this is such an easy to dress up or down. You can add a pop of colour throughout the year because this is a neutral backdrop.
Thick Textured Wood Slat Vinyl
So lets back to when this wood effect wallpaper first arrived. So we do other colours and paper types in this design. The others are made from a paper whereas this is so much thicker because it is vinyl. Which to me is the creme de la creme of wallpapers. It is much more hard wearing and if you have got kids its perfect to wash over and over. With the paper version I am always a little wary of how many times you are able to keep washing it. Especially if your little ones are constantly putting their grimy or muddy hands all over the wall.
So let us know your thoughts on our Wooden Slat Wallpaper. We would love to hear from you. Join us in Instagram. Our tag name is @wallpapershop.co.uk
Summary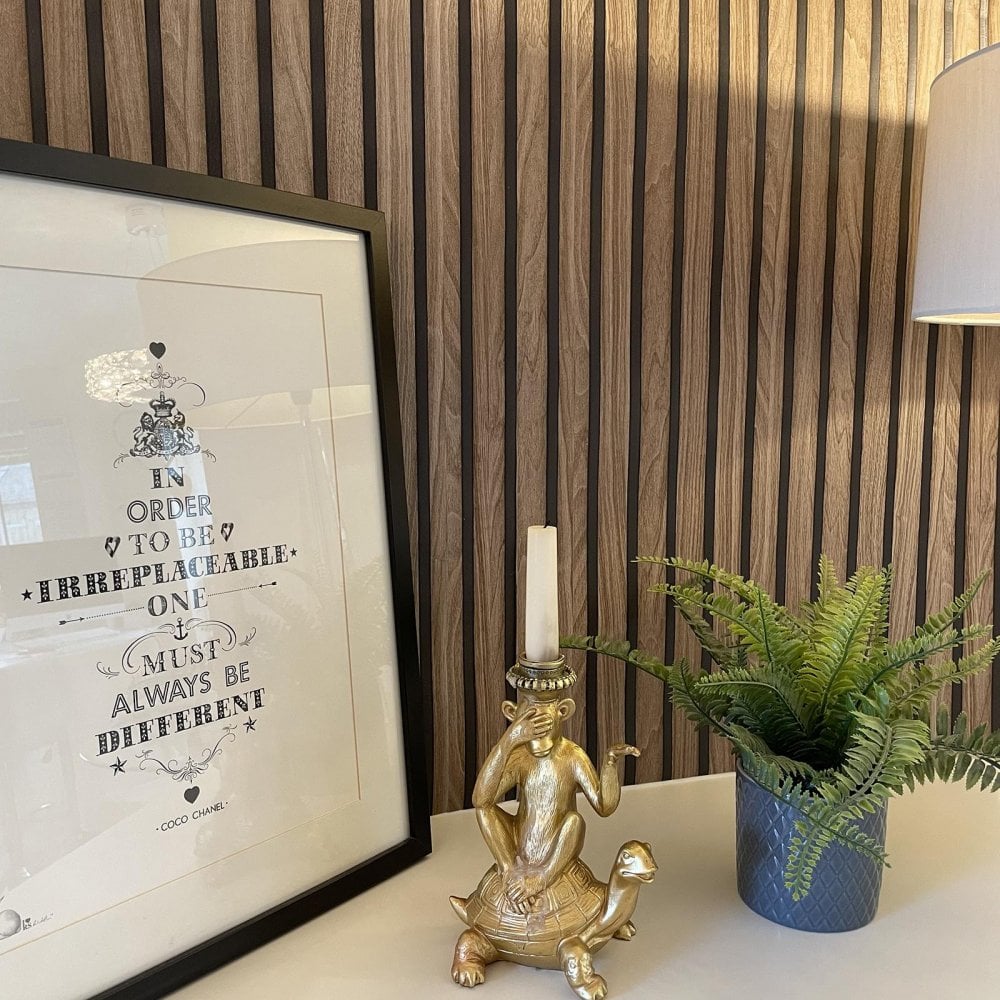 Author Rating
Brand Name
Product Name
Price
Product Availability