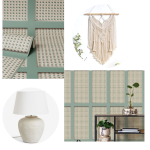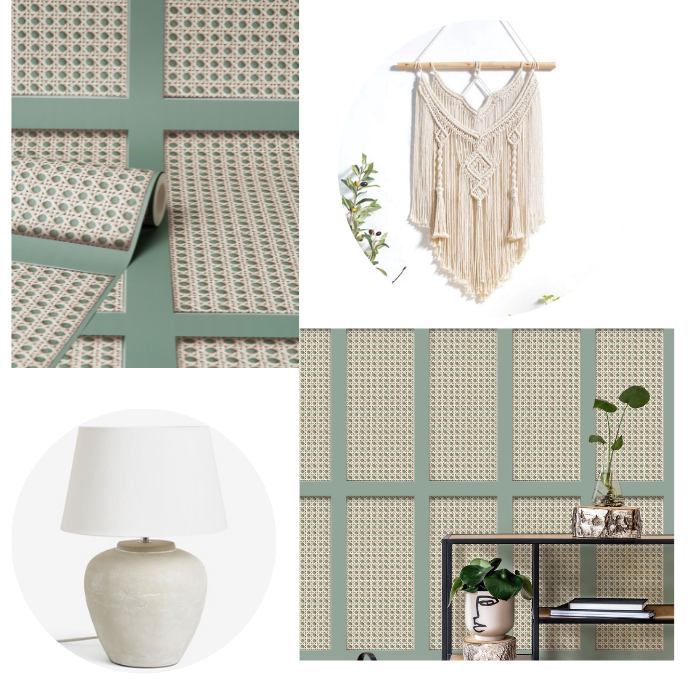 What Is Japandi Style?
/
March 23rd, 2022
/
There are currently 0 comments
So what is Japandi style ? and why is it so popular. I will talk about this history of how this has crept in and become a firm favorite with interior designers and budding home accounts on Instagram. So how do you get this Japandi style and incorporate into your home. Well first let us discuss what this trend is. If you get minimal Japanese living and add a dash of Scandinavian simplicity you have Japandi.
I want you visualise back to bare basics, pared-back designs and natural materials which are some of the key characteristics of the style.
Japandi Style Interior Design
Lets us chat on how to create a Japandi living room or bedroom. I have to admit if you are working on a budget the best place to go for plain and basic furnishings has to be Ikea. You will also note that there are lots of Ikea furniture hacks on line. You can transform a plain wooden item into something that looks like a designer piece by adding a splash of paint or cane webbing. And voila with a little hard work you can save yourself a fortune.
Japandi Living Room
So let us help you create a Scandinavian living room. Let us start with the walls. We have just recently brought in a pared-down wallpaper with interesting tactile effects where is actually looks like cane webbing. Our Japandi influenced wallpaper comes in three colourways. These colours are Sage Green, Soft Beige, Or Black. Within each panel is a realistic cane pattern. I took a video of this wallpaper for social media when it first arrived in stock and it looked so effective. We have lots of excited comments over this Japandi style wallpaper.
Once the walls have been covered its time to look at the flooring. Here at Wallpaper shop we sell an extensive range of wood effect floor tiles. These tiles are perfect again for anyone trying to keep the costs down. What is even better is that you are able to fit them yourself. Just arm yourself with a ruler, pencil and Stanley knife and off you go.
For the sofa I would just buy a plain white one or grey if you have little ones. Ikea do a gorgeous Japandi sofa that comes with removable covers. Which is great and I would tempted to buy extra covers to change as the seasons go by. And now just add some 100% cotton cushions to add layers and texture.
Japandi Bedroom
How do you add Japandi Interior design to your bedroom? That is easy. Again le us start with the walls. Let us introduce a natural stone effect wallpaper to cover the walls. And for the flooring lets choose a natural fibre such as coir or sisal. For added luxury as I know coir carpet can be a little tough on the feet. Simply add a scandi shaggy rug for a cosy touch. Choose bedding that is organic such as cotton or linen. I love this material because it has a natural crumpled look so you do not have to spend copious amounts of time trying to iron it to look perfectly straight.
Add lots of vases with dried flowers and add a hint of colour such as black or a soft plaster peach hue. Declutter the space because Japandi style beckons minimalism. Add lots of natural wood tones and simple shapes. Don't over complicate it, less is more. Add a wood panel wallpaper to the walls to add a simple yet modern touch.
Japandi Style Home
So use a neutral wall to create a Japandi style home. Look for furniture that has clean lines. Accessories are a great way to create warmth within the space without being too much. Rustic long elegant branches sprinkled with buds, statement art pieces with simple shapes and contrasting colours, real botanical plants, warm wool blankets and cushions with Japanese oriented prints or Scandinavian minimal look. When it comes to wallpaper we will have something to suit all home builds. You do not have to live in a modern city loft apartment to create this style.
Summary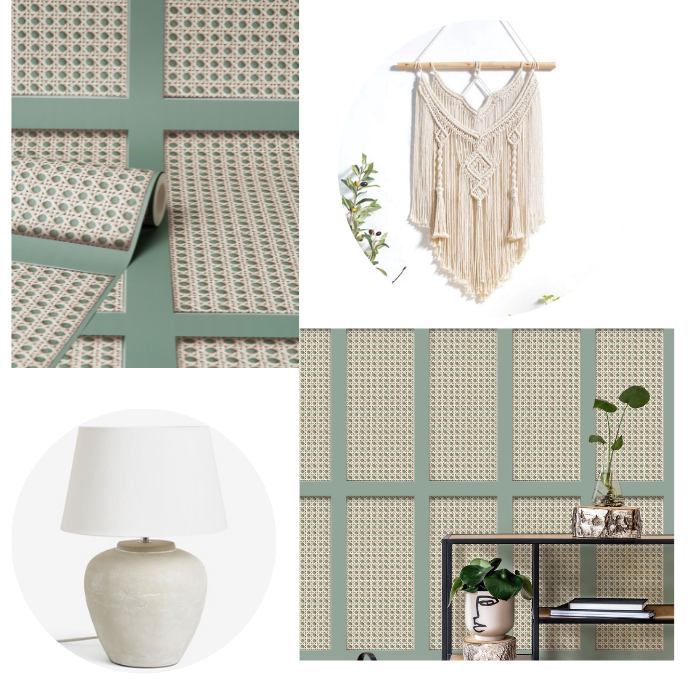 Author Rating
Brand Name
Product Name
Japandi Style Cane Rattan Panel Wallpaper
Price
Product Availability