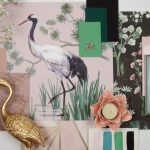 We LOVE Wallpaper
We Love Wallpaper! Yes we really do
We love wallpaper, we really do! But do you feel overwhelmed at the sheer thought of decorating a room? Because to be frank there are thousands of wallpaper designs, from colour, pattern and textures, and don't even get us started on the amount of styles to choose from.
The excitement starts to dampen when there is far too much choice and your room is starting to spin with all the samples of wallpaper you have dotted around. So because we love wallpaper so much here are a few helpful hints & to help you if you are struggling with making a decision.
We do hope these two small suggestions help as once you have these two ticked off the rest of the decorating will be plain sailing. And then you can think of adding some sumptious accessories.
So here goes…
Select A Wallpaper Colour
Firstly – Pick a colour you love, this is an easy option. Do you like blush pink wallpaper because its soft & feminine and makes you instantly relax? Or, deep navy blue wallpaper because it reminds you of holidays in Cornwall by the rugged sea. What about sage and deep greens that surround the countryside when you go for long walks through the woods. Or a fun coral colour wallpaper as it reminds you of a hot Summer holiday abroad having lots of incredible memories with friends. Colour evokes an emotion and with this you will constantly feel a certain way instantly when you pick a colour for your wallpaper. So don't just choose what wallpaper is in fashion and so your heart does not skip a beat. Pick a wallpaper colour that makes you smile.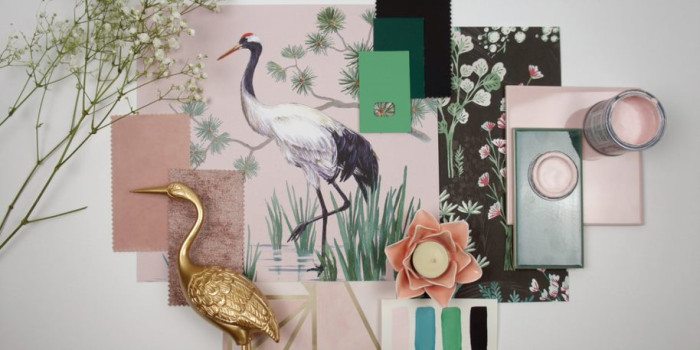 Choose A Wallpaper Style
Secondly – Choose a style based around your personality. Some people are bold and daring so go for a modern, trendy abstract wallpaper. And others like a more simple plain linen wallpaper and dress it up using accessories. Some like a more glamorous decadent wallpaper from the roaring 1920's. Some are traditionalist that like a damask or shabby chic chintz floral wallpaper . By choosing a style which suits YOU and your personality you will not feel tempted to re decorate everytime a new trend comes on the scene which would cost you thousands each year. As you change as a person so will your decor. By choosing what suits you and your lifestyle you will no doubt be inundated with compliments on your choice of wallpaper & room decor.
By going with these two suggestions you will not only be following in making YOUR house YOUR new cosy, warm & inviting home, but it will be a home that you want to run to when it has been a hard day at the office.
Go with what your heart tells you as you have to live with this day in & day out as the seasons change. And I'm sure you have made choices in the past on interiors based on what others think, only to discover your not quite happy with it and regret it. That is not to say that getting friends & families opinions is a massive help especially when you cannot make up your mind on 2 or 3 wallpaper designs and you lose sleep wondering which one to choose. Trust me we have all been there.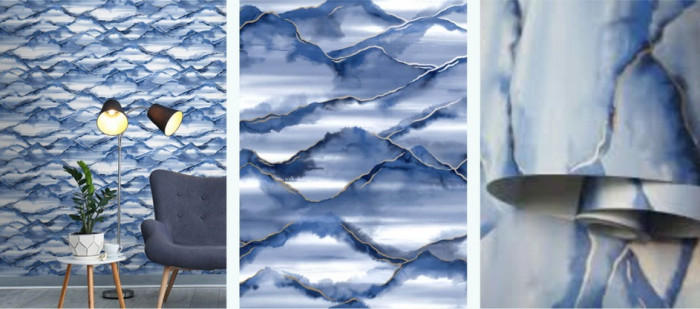 Show Us The Before & After
Once you have these two magic ingredients in choosing & selecting a wallpaper, you will love it and not only that you will feel comfortable in your own home. We love wallpaper so much we know you will feel the same once you start to browse our website. Once you do have a room all decorated and looking gorgeous. Please do tag us in on social media as we just love, love, love seeing our customers before & after wallpaper shots.
Summary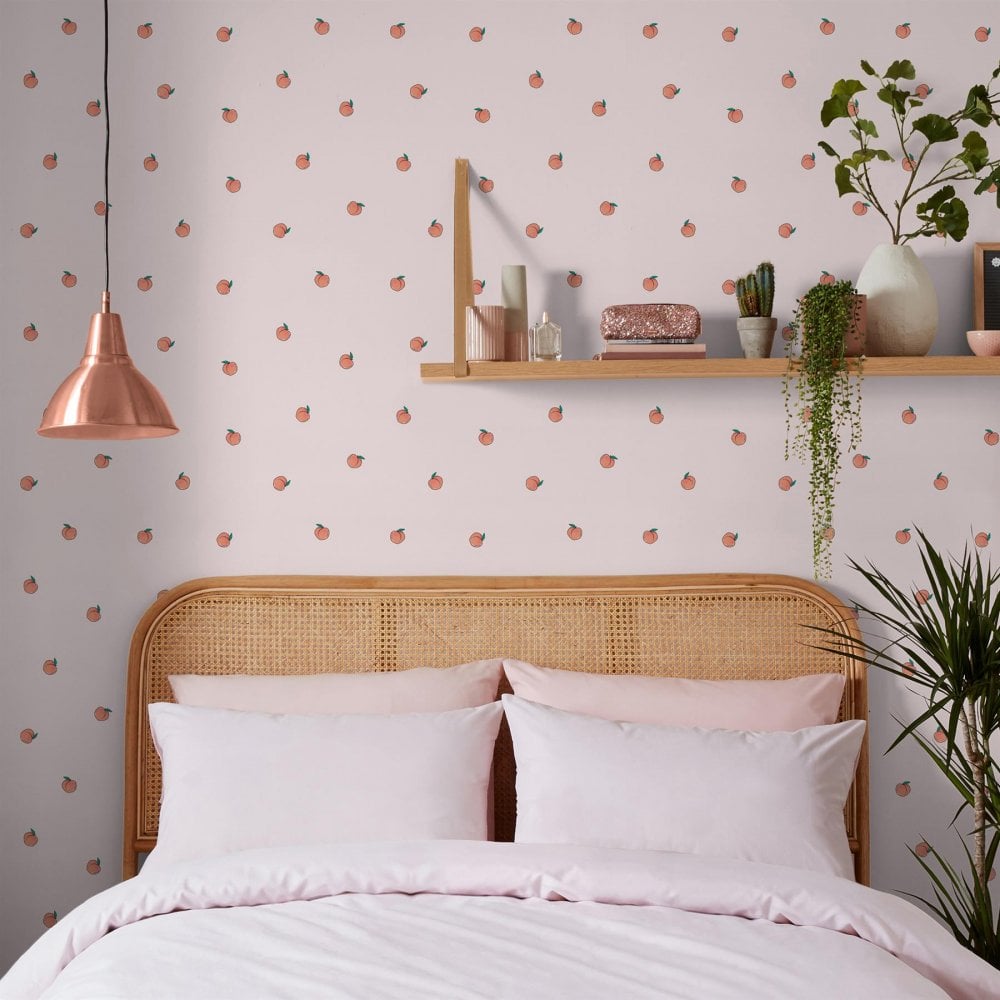 Author Rating
Brand Name
Product Name
Peachy Wallpaper Peach Pink
Price
Product Availability