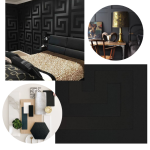 Versace Greek Key Wallpaper
/
January 10th, 2022
/
There are currently 0 comments
This pattern is not a new pattern. This design has been around for centuries. And the renowned fashion designer Gianni Versace created runway fashion. And then spread into home decorating. The Versace Greek Key wallpaper has to be one of the most sought after wallpaper designs. Especially the Versace Greek Key Wallpaper in black or silver. As soon as it arrives in stock it flies off the shelf quicker than any other Versace wallpaper design.
This Greek key pattern has been used throughout history and in many places. You will find that it is a simple geometric pattern. It will hardly surprise you that so many people have used it. The ancient Greeks of old certainly used it. You will notice it on their temples, and on their homeware utensils. The Romans loved this pattern as well, using it in their mosaics.
Greek Key Origins
The pattern can be found in a variety of forms. At its most basic, it is a band consisting of short horizontal and vertical lines, connected at right angles. But it can be more complex, forming labyrinths and interlocking key patterns. Many think that a small section of the pattern in isolation resembles a antique traditional key.
Gianni Versace
When Gianni first opened his first boutique in Milan back in 1978 he never looked back. The designer brand grew from strength to strength into the powerhouse we know of today. In 1982, Versace expanded the business into jewelry and housewares, designing luxury furnishings, china and textiles for the home. I personally remember flicking through copies of Vogue and seeing his designs. And every time I would his homeware in high end shops every item would feature the Medusa head or the famous Greek key pattern.
Sadly Gianna was shot outside his home at the age of 50yrs old. And this sent not just the fashion world into shock but the rest of the world. I remember as a teen finding out. And because I loved reading all the latest fashion magazines I knew exactly who he was. Even today I remember watching the news and seeing a star studded funeral including Elton John and Princess Diana.
Heritage Versace Greek Key
The Versace Greek Key Wallpaper is a small reflection of the glamour and style of this amazing and talented fashion designer. I love that his designs and these iconic prints still live on. And thanks to his incredible talented family his legacy has continued to embrace our homes.
Summary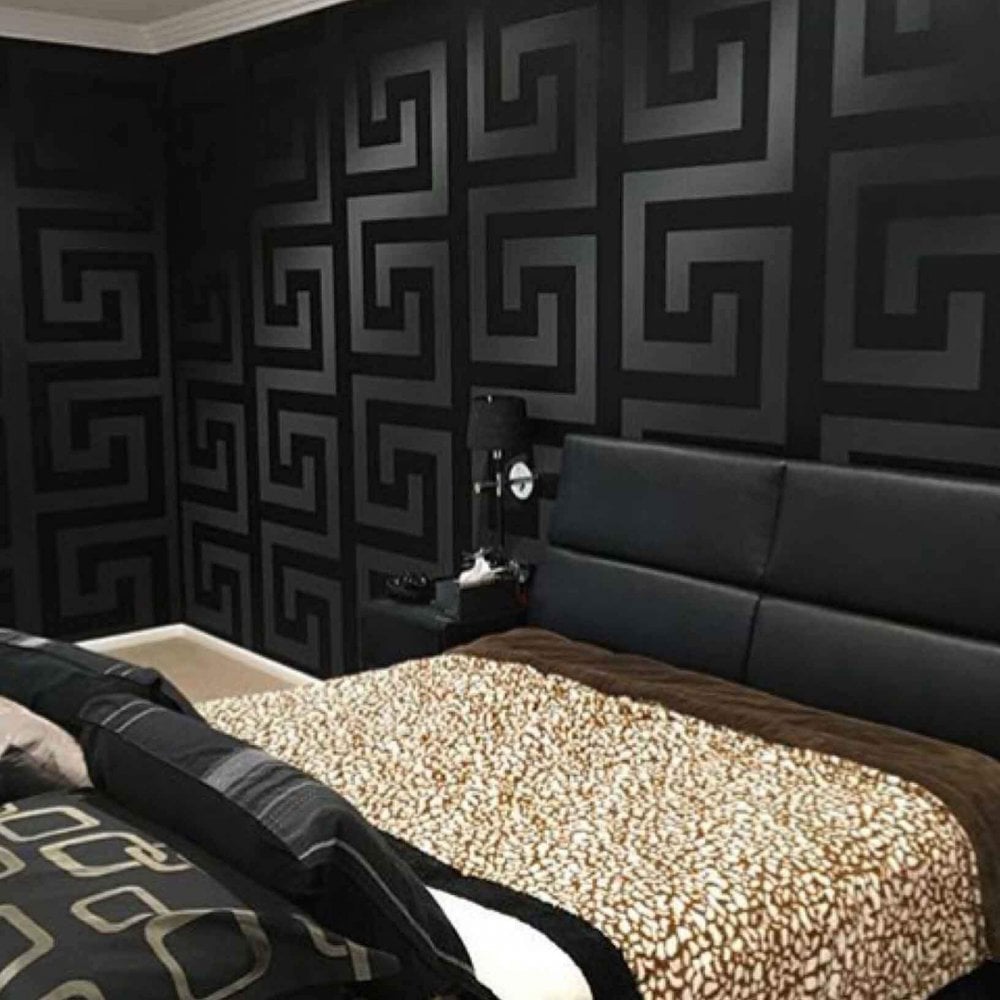 Author Rating
Brand Name
Product Name
Greek Key Luxury Satin Wallpaper Black
Price
Product Availability