Spring Wallpaper
/
March 15th, 2021
/
There are currently 0 comments
As we skip into Spring and wave goodbye to the cold dark Winter we start to think about refreshing our homes. And as the nights start to get lighter and the clocks go forward in March our perspectives brighten. If your like me I start to steer away from deep opulent colours for my interiors. My thoughts start think light and airy colours. So in this blog let us discuss Spring wallpaper and see if we can help transform your room from drab to fab.
Spring wallpapers instantly uplift a room. When you mention Spring wallpapers the first palettes that come to mind are soft pastels. So lets concentrate on those. So for anyone wanting a soft and feminine look for their home then keep reading. Lets look at our bright wallpapers
Spring Wallpaper – Pastel Pink
Lets glance at our Spring wallpaper that features a subtle soft pink hue. The pink liquid marble wallpaper and the blush pink wood panel wallpaper are two of our top sellers. This upholds a ambient girlish aesthetic and ethos in colour. These two wallpapers add a stylish look for any room. We have seen both the metallic marble wallpaper and faux wood panel wallpaper go from strength to strength. Both of these pink wallpapers sell out as soon as they arrive in stock.
Bring your walls to life with this effortless and sophisticated pink wallpaper colour. When we think of the Spring season we think about embracing softer pinks that can combine classic and a modern vibe together. A pink wallpaper colour is easy to live with.
Spring Wallpaper – Sage Green
As the season becomes warmer nature starts awakening. The tree's start to burst with green leaves. I personally feel that a bright green palm wallpaper just enhances your decor. Its bright, makes the heart beat faster and just looks cheerful. Not only that but I will say it over and over a large bold print makes a small room look larger. So think outside the box when it comes to redecorating that small downstairs loo. And other small rooms such as coatroom, utility room etc, remember the bigger the print the bigger the room will appear.
What other Spring wallpapers do we do in this luscious green colour. Well we have the Whispering Trees Glitter Sparkle wallpaper in green. This glittered wallpaper is deliciously textured with added hints of sparkle throughout that just glisten and gleam luxury.
Add a Spring green wallpaper to your home and watch your interior burst forth into life. My favorite has to be the Martinique banana leaf wallpaper which certainly has Beverly Hills and Bahama vibes. And we cannot forget our Versace palm wallpaper which just looks every inch designer.
Seasonal Yellow Wallpaper
So as Easter seems to be the main celebration we think of fluffy chicks hatching and lambs bleating. I know as Spring is upon us we then start thinking of getting back to nature. So add layers of natural textures and tones to your decor. Distinctive patterns add an air of exuberance and provide a subtle choice if you wish to create a a vision of bringing the outdoors into your home.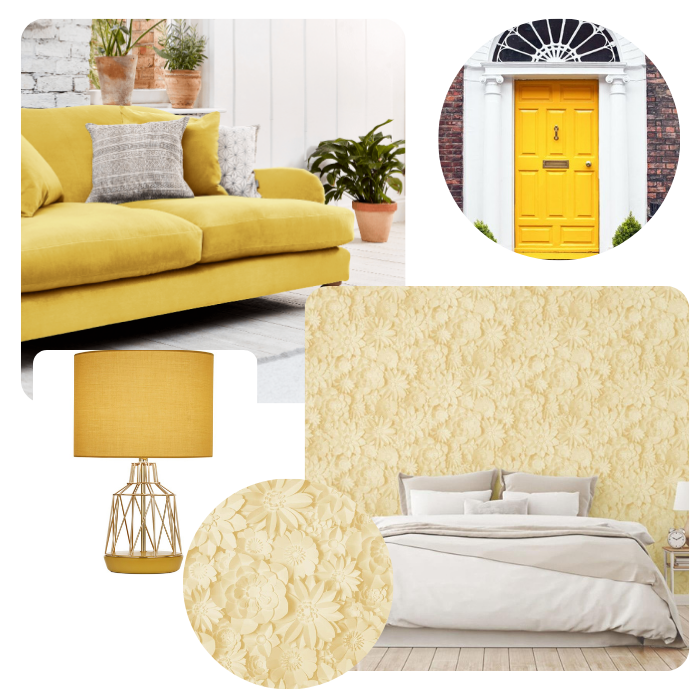 Our popular yellow wallpaper which consists of a soft yellow hue is decorated with a 3D floral flower that looks as if it is jumping off the paper. Our yellow 3D Dimensions Floral wallpaper has to be seen to be believed. Matthew our creative stylist has taken lots of video's and posted this on our Wallpaper Shop Instagram account. The reaction to this yellow Spring wallpaper is clearly seen. Our customers just adore this yellow coloured wallpaper. It just makes the walls instantly come alive and screams Winter is over.
So tell us which is your favorite Spring wallpaper colour? Feel free to tag us in at @wallpapershop.co.uk on Instagram.
Summary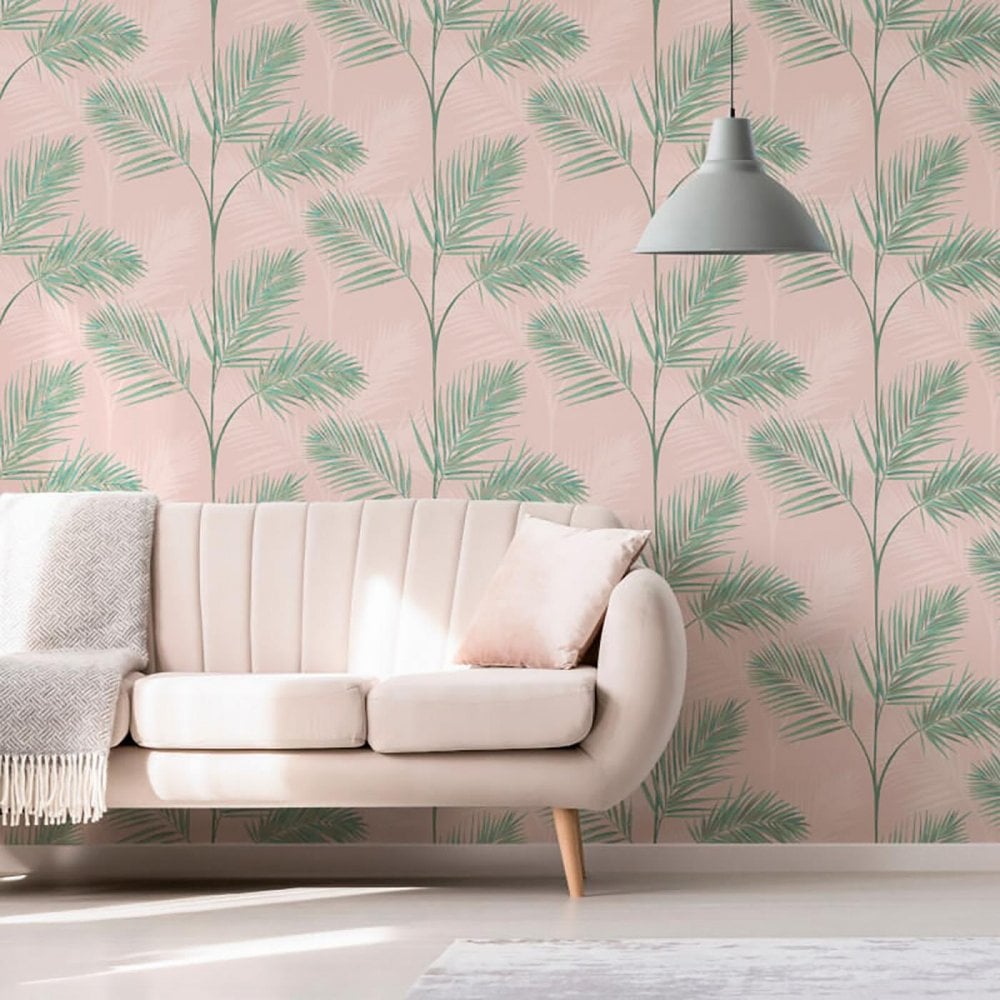 Author Rating
Brand Name
Product Name
South Beach Palm Wallpaper
Price
Product Availability