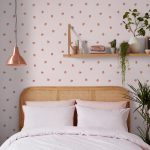 Skinnydip Wallpaper
Finally the most Instagrammed brand Skinnydip Wallpaper London have finally launched a home interiors collection of wallpaper that we stock here at Wallpapershop.co.uk.
Skinnydip UK wallpaper features some stylish and on-trend designs that made us excited when they arrived. As we opened the box to look at these Skinnydip UK designs we could hold back our smiles. The designs were all so gorgeous we could not choose which one was our favorite.
So before we show you our Skinnydip UK wallpapers, lets tell you a little about this cool brand.
Skinnydip Wallpaper – London Brand
Skinnydip London was born shortly after the launch of Apple iPhone, with the quick realization that there were virtually no fun and quirky phone case designs on the market. They jumped on this niche product and launched some cool and very cute designs. Since the launch of their first phone case in 2011, the brand has grown from a small accessory company to a vanguard of contemporary trends. The products that appear on their website is limitless. With 90% of the traffic coming from mobile, the brand now operates a complete online store selling affordable products that easily spur of the moment and impulse purchases, 16 standalone stores across the UK, clothing collaborations with universal brands like Barbie, Disney and The Simpsons, and a distribution network of over 200 concession stores. Which goes to show why the Skinnydip iphone 11 is one of googled words to search for.
Skinnydip London Marie Collection
What are some of these loved products that seem to sell as soon as they are released? We love the Skinnydip airpods or earbuds. The colours are soft and girlish but also the up to date on-trend colours. The Skinnydip airpods case come in array of double delicious patterns. Personally I adore the Skinnydip Marie which is a part of the Disney Feelin' Cute range. Ever watched the Disney cartoon Aristocats? Well Marie the cute little kitty is one of the most favored characters and is emblazoned all over this Skinnydip London range. Skinnydip Disney and Skinnydip Barbie seem to be the most sought after designs with this brand.
Jade Thirlwall Skinnydip
Then there was the launch of Jade Thirlwell Skinny Dip. Jade is 1-3 of pop sensation girl group Little Mix. The best selling item in this range is the Skinny dip jade Get Me Off This Planet Shock Phone Case. She also has a cool collection of Skinny Dip clothes. The galactic stars pattern features throughout this Skinnydip UK collection. Jades Skinnydip clothing line oozes comfy, loose and relaxing wears. The ethos behind her stylish line is "Playing on the craziest year ever, the collection is full of fun 2020-themed slogans and prints handpicked by the queen herself."
So be prepared to be blown away from the latest release of Skinnydip Wallpaper for the home. Are you ready for this?
Skinnydip UK Wallpaper
So lets get talking about the new and latest line of stunning Skinnydip wallpaper. Ask us to pick a favorite and its not going to happen. We love all of these Skinnydip wallpapers each for their own unique and chic patterns.
Skinnydip Peachy Wallpaper
The famous peachy print, adds some fruity vibes into your room of choice with this easy-to-use Peachy Wallpaper. This fuzzy and sweet Skinnydip peachy wallpaper just feels calm and relaxing but also an fashionable and cheeky effect. The gorgeous colours of peach apricot and soft blush pink give it a feminine touch.
This Skinnydip wallpaper will look sublime in a teenage girls bedroom. If your teenage girl wants a wallpaper that looks grownup but not too adult, then choose this print. Combine it with a gold mirror or the on-trend rattan bedroom furniture and your teenager will have a bedroom that will be the envy of all her girlfriends.
Skinnydip Dominica Palm Wallpaper
With three colourways to choose from this tropical patterned wallpaper. This skinnydip Dominica Palm Wallpaper comes in a blush pink and vibrant green, pink and white, or decadent black and green. Personally I love them all for completely different reasons. The Skinnydip Dominica Palm Wallpaper in Pink and White just looks fresh and if I was going for a modern look this is the one I would select. Whereas the Skinnydip Dominica Palm Wallpaper in Black and Green just feels moody and stylish. The Skinnydip Dominica Palm Wallpaper in Pink and Green transports you to hot jungle climates.
Uplift a room with this trend setting wallpaper, which can be seen in influencers homes all over Instagram.
Skinnydip Marble Wallpaper
With the interior trend of liquid marble wallpaper, Skinnydip UK has brought out their own range of Skinnydip Marble Wallpaper. This glamourous wallpaper comes in the two popular colours of gold or silver. With swirling metallics that combine to give a sleek appearance. Upscale a tired or old fashioned room with Skinnydip Marble Wallpaper. Once this is on your walls then start to build upon this by layering a room. A good stylish wallpaper like this is the perfect canvas for this.
The marble Skinnydip wallpaper is not too overwhelming so it can be used on all walls or just one main feature focal wall. By adding layers such as a velvet sofa or headboard to start with. Then add some opulent metallic accessories such as a gold picture frames or a silver mirror. By doing this your will slowly turn a drab old room into a fab glam room.
Skinnydip Daisy Wallpaper
This cute Daisy Wallpaper is perfect for refreshing your favourite room! Skinnydip Daisy wallpaper comes in not one but three colours. Choose from Blue, Pink or Black. This wallpaper design is funky, hip and almost has a flower power vibe to it. The bright colours just pop and will look fab in any style of home. Modernise a old property with this wallpaper. The cheery daisy pattern is bursting with life and will update or add to contemporary interior.
So which Skinnydip wallpaper would you pick? I am eager to know so be sure to message us or tag us in on our Instagram handle @wallpapershop.co.uk
Summary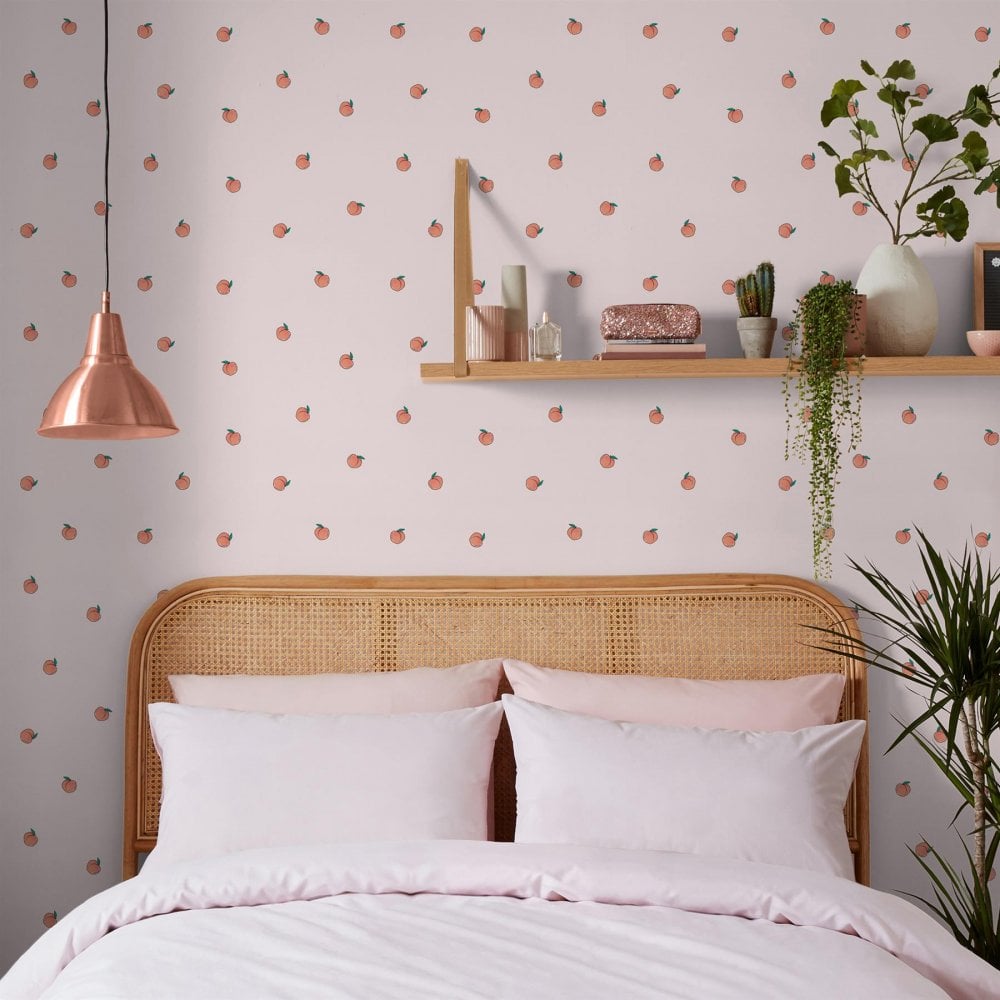 Author Rating
Brand Name
Product Name
Skinnydip Peachy Wallpaper
Price
Product Availability