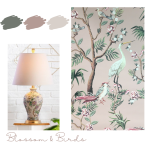 Shop Chinoiserie Wallpaper
/
August 10th, 2022
/
There are currently 0 comments
So the market is ablaze with Chinoiserie Wallpaper. And you are no doubt asking yourself "Where can I buy chinoiserie wallpaper? But some prices are scandalously high. But if you are wanting to create a country-house-style home, then a chinoiserie wallpaper will be at the top of the list for your walls. So how to create this expensive look for less? I am going to show you some of these patterns at a fraction of the price you would normally pay for De Gournay, Gracie, and more.
Chinoiserie Wallpaper Country-House Style
A drawing room in the country-house style owes its charm to the past. But it has an eclectic nature that cuts across period definition. While having the appearance of gradual evolution, the country-house style is twentieth-century innovation. This was born of necessity when country seat finances were at a low ebb between the wars. The drawing room could not sustain its role as a perpetual showcase for smart new furnishings and resorted to the attics to reinstate forgotten antiques and faded heirlooms.
Colefax & Fowler Interiors
The new tide of decoration was given credence by the legendary John Fowler and his collaborator Nancy Lancaster. This duo perfected the unselfconscious timelessness of this style. Its very charm is blatant of the grand and the homely to create an immensely comfortable room that can be impressive without being too stately. This is why our sublime collection of Chinoiserie Wallpaper will give an impression of grandeur without breaking the bank.
One of the most searched-for questions is " How much does De Gournay wallpaper cost?" Well, I can tell you. De Gournay wallpapers can cost thousands. And this wallpaper is beautiful and the detail is breathtaking. This wallpaper is the epitome of creating a room that has an air of extravagance. But sadly most of us do not have ££££'s to spend on bespoke hand-painted wallpaper. So we have the next best option here at Wallpaper Shop.
Creating The Style With Chinoiserie Wallpaper
Country-house style has a deceptive nonchalance that reveals a complexity of colour and texture drawn from a contemporary approach to the past. The eighteenth and early nineteenth centuries were a key source of inspiration. But traditions can be turned around, combining unexpected contrasts and patterns. A grand treatment might be given to simple cotton ticking in preference to silk for example.
Chinoiserie Wallpaper Colour & Texture
In spite of its disparate nature, there is an instinctive rapport between the furniture, walls in a drawing room, and fabric textures. The classic sofas and armchairs, the glorious mix of chintz, tapestry, linen, and damask in a diversity of patterns. Introduce cabbage roses, stripes, club checks, and flame stitch.
The ingredients of the country-house style have diverse origins and these can throw up surprises too. The traditional Englishness of chintz. Added with Chinoiserie Wallpaper, linen union, and threadbare tapestry carpets. Georgian cabinets, Regency sofa tables, and family portraits is often permeated with an element of chinoiserie and the East.
John Fowler liked a dash of French in the drawing room to give sophistication and discipline of line amongst informal comfort. A gilded commode or Bergere chair adds a light elegance, reminiscent of an eighteenth-century chateau.
Walls & Windows In A County-Style House
Paint and paper – The style springs from a traditional setting. A Chinoiserie Wallpaper has a time-worn effect that can conjure a clever sense of illusion and improvisation. Wall colour plays an important part. Mellowed tones of butter yellow, sage green, or apricot can be aged by applying paint in translucent glazes to a white wall. Log on to YouTube and see this for yourself and have a try. Colour can be blended to a subtle shade using faded fabrics for inspiration. Alternatively, a bold striped wallpaper in understated tones gives a traditional appearance.
Windows – Chintz curtains epitomize country-house style. Extravagantly full, with pelmets trimmed with old-world faded tassels. They create an effect of well-worn grandeur.
Summary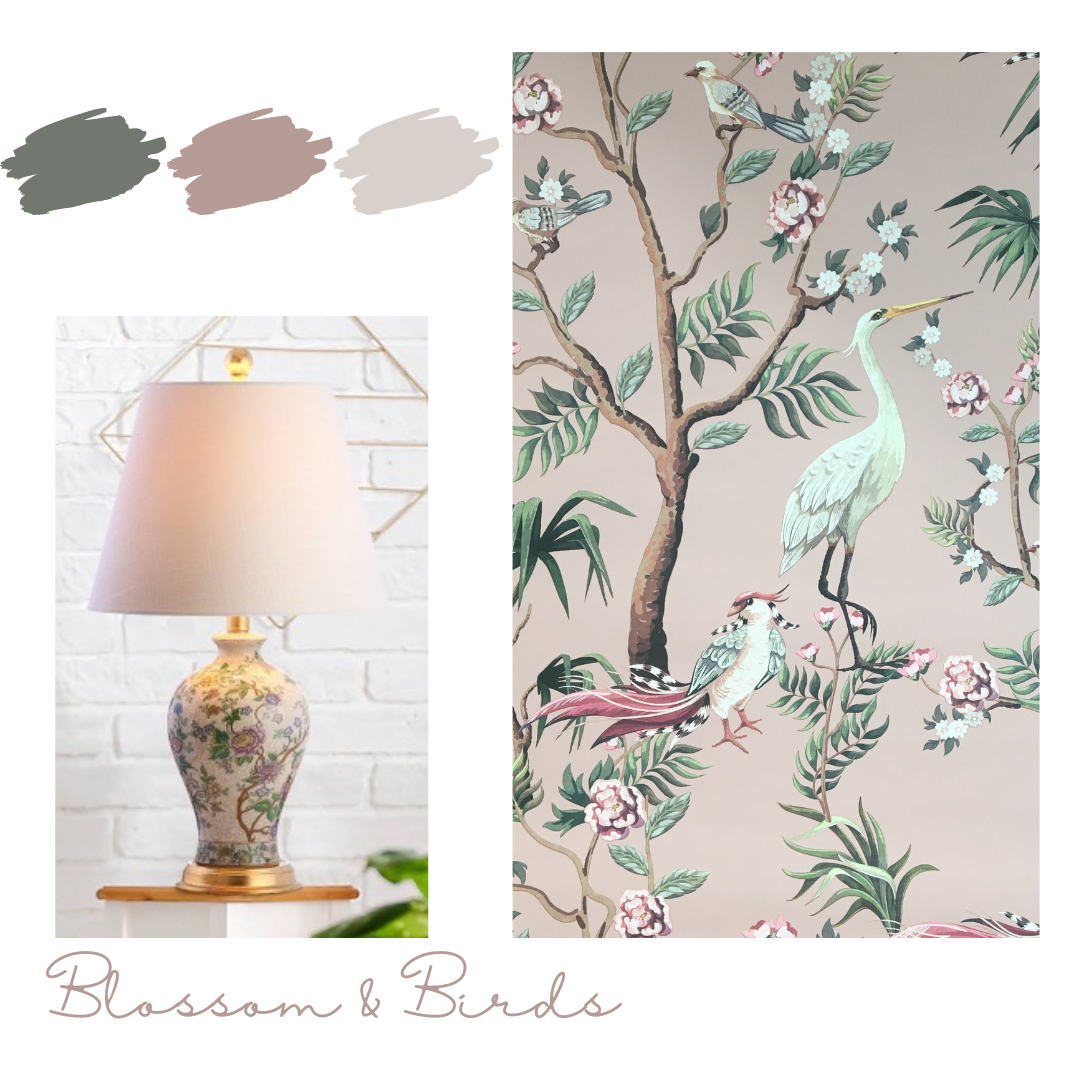 Author Rating
Brand Name
Product Name
Blossom & Birds Chinoiserie Wallpaper
Price
Product Availability