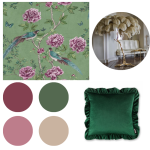 Ruffle Cushion
/
April 13th, 2022
/
There are currently 0 comments
The ruffle cushion is the IT accessory to have in the home this season. If you have not seen or heard that this style is the biggest fashion for any interiors I ask you " Where have you been?"
This latest cushion craze is everywhere. I first saw them appear in Zara and H&M Home online. And then I blinked and they seemed like everywhere had them in stock. Read my last blog on my visit to Primark where I saw almost every customer who was shopping in the home interiors section and they all had the Primark gingham ruffle cushion in their shopping baskets.
Velvet Ruffle Cushion
Let me introduce you to our Paloma Faith Home ( Lady Muck) velvet ruffle cushion collection. These beautiful velvet cushions come in three decadent colours of Blossom Pink, Emerald Green, and Rich Royal Red. Oh, I must not forget to mention these frilled cushions come with complete inners.
So you may ask "Why are these frilly cushions so popular?" I started to notice them around 2yrs ago. At first, I genuinely thought the ruffles and frills were a little too girly for my liking. There had been other designs like this in the past but it veered towards shabby chic and vintage French styles. I have a few books by Rachel Ashwell who owns the company Shabby Chic by Rachel Ashwell and all her rooms are draped in ruffled cushions, ruffle duvets, and textured linen-covered sofas. Rachel's interiors scream old, vintage charm. Her style had a certain niche following. But I can see this trend is now hitting consumers whose taste is modern or bohemian.
Paloma Faith Cushion
So out of these velvet cushions which are your favorite colours? I think this collection has a colour to suit all tastes. You could even swop and change them throughout the year as the seasons change. Think of the blush blossom pink hue for the Spring and Summer seasons. And the deep rich emerald green and red for the cold Winter.
Ruffled Duvet Sets
Before I end this ruffle cushion blog post I do want to mention the ruffled duvet sets that we stock here at Wallpapershop.co.uk. This frill duvet set is called the Flamenco Ruffle Duvet Set and it comes in a soft blush pink or crisp white.
These frill-edged duvets come with matching ruffle pillowcases. So order your ruffle cushion or frilly duvet set and add this feminine layer into your home for an added touch of class to your interiors.
Summary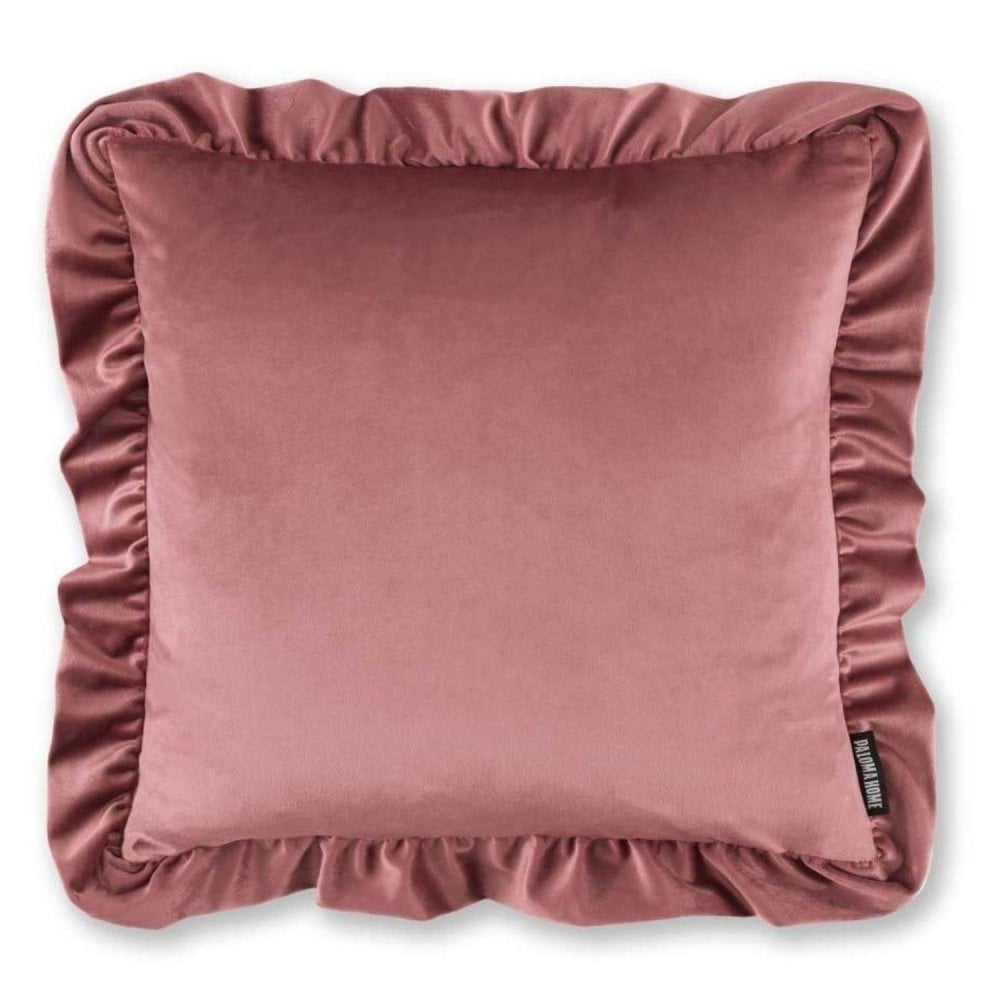 Author Rating
Brand Name
Paloma Faith Home Cushions
Product Name
Price
Product Availability