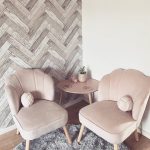 Parquet Wallpaper
/
June 20th, 2022
/
There are currently 0 comments
Introducing our rustic herringbone parquet wallpaper from Graham & Brown. This stunning wallpaper has a back-to-nature charm about it. This wallpaper will provide the perfect backdrop for your home. Use it as a stylish feature wall as @homeinspobylucy did here in this inspirational post.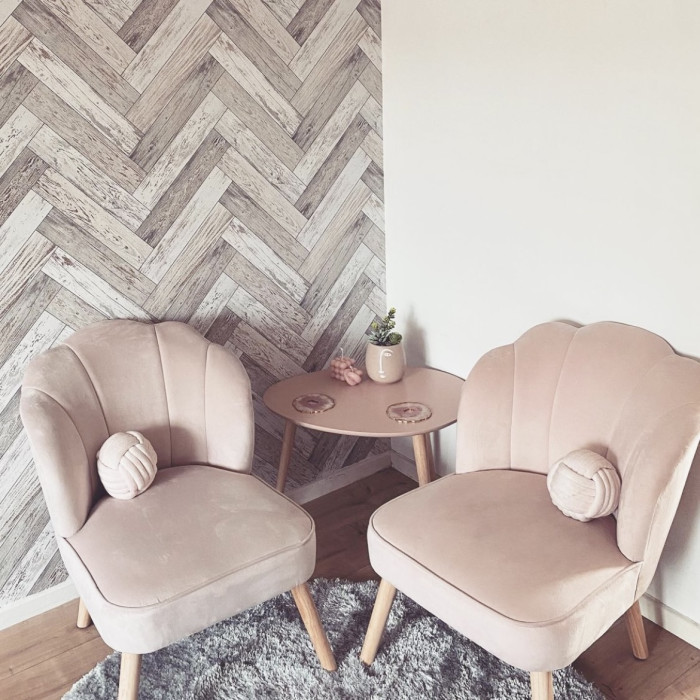 Parquet Wallpaper With Pink Accessories
I love how Lucy has styled this wallpaper with a plain wooden floor, and let's just admire those shell scalloped chairs. Look those knot cushions, they no doubt serve no purpose but don't they look amazing? I am also loving the bobble cube candle and marble coasters. Now try and imagine this room without the parquet wallpaper. It would look bland wouldn't it?
Herringbone Wood Effect Parquet Wallpaper
The slender herringbone wallpaper is perfect for creating a contemporary look. And it will instantly upgrade your room. This wallpaper can also be used in a well ventilated kitchen or bathroom. This wallpaper is so versatile as the styles you can generate are endless. You can choose simple and elegant, shabby chic, urban, or rustic delight.
Origins Of Parquet
So when did this style become part of the home?
The history of parquet floors dates back to 16th century France, where talented craftsmen created eloquent designs by fitting blocks of small wood in geometric patterns with the shapes of the individual blocks being varied in colour and size.
The dictionary defination states that it is "a floor composed of short strips or blocks of wood forming a pattern, sometimes with inlays of other woods or other materials."
And there we have the origins of where this style came from. You can see a grand example of this design in the Hall of Mirrors in the Palace Of Versailles. I have visited there and I could see how intricately constructed this was all put together.
Shop Our Parquet Floor Wallpaper Today
Order our Rustic Parquet Herringbone Wooden Wallpaper Neutral today. And transform and uplift a tired looking room in an instant.
Summary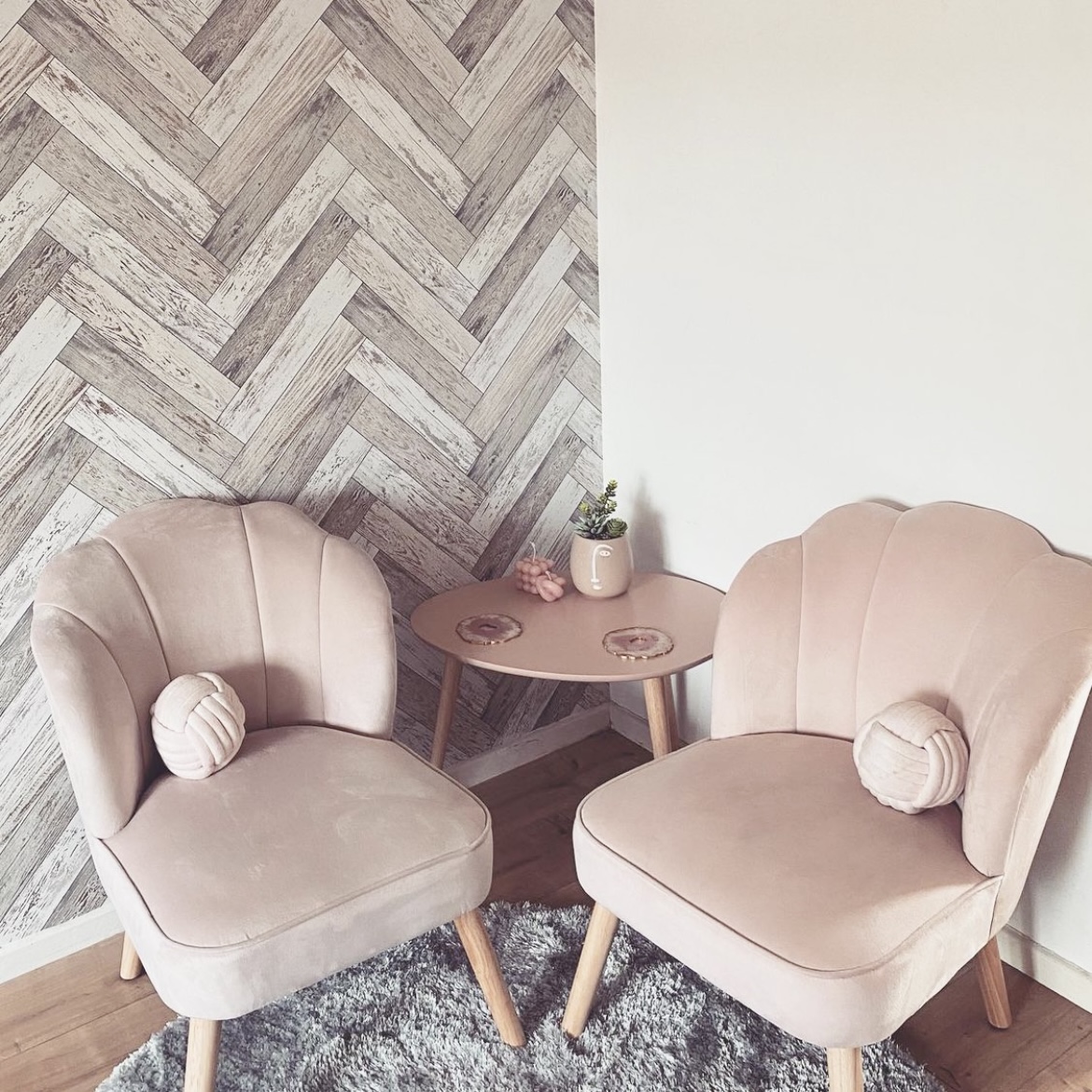 Author Rating
Brand Name
Product Name
Rustic Parquet Herringbone Wooden Wallpaper Neutral
Price
Product Availability