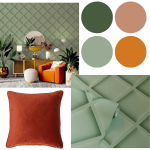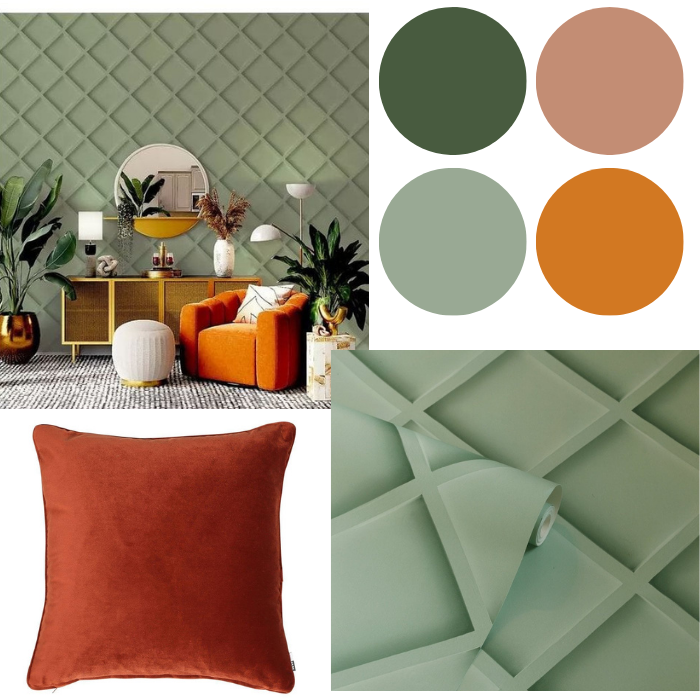 Orange Is The New Black – Orange Interiors
/
April 20th, 2022
/
There are currently 0 comments
Orange interiors – Hello Everybody and thank you again for checking in with us. Today I am going to be discussing why vibrant orange interiors is the new black when it comes to styling and decorating your home. In this blog, we are going to discuss all things bright and orange. So be prepared to get out your sunglasses.
I will confess straight away that this is not normally a colour I would ever contemplate using. However a shopping trip over the weekend has totally changed my perspectives. I have been humming at the endless possibilities of using this bold colour in my home. What a difference a shopping trip can make. I now what to add orange cushions on the sofa and buy tangerine placemats for the dining table. What has happened to me?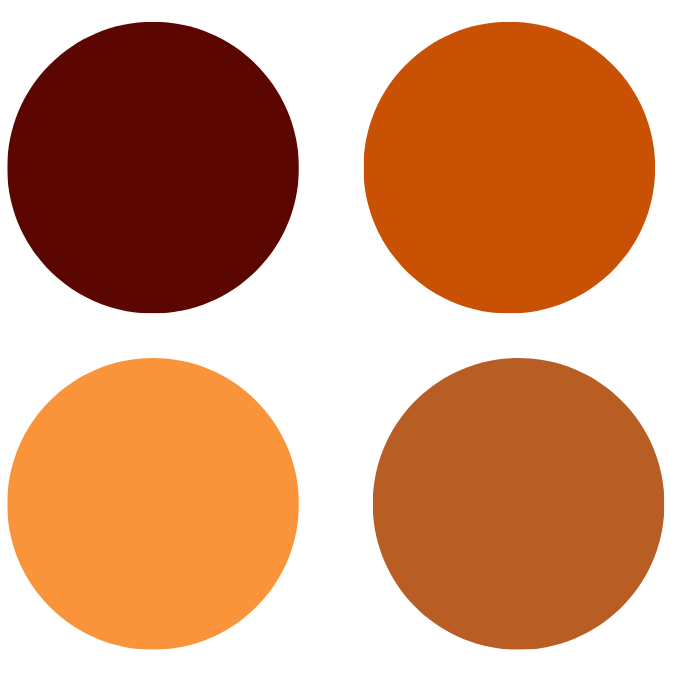 Burnt Orange Interiors
So I was colour phobic towards this next orange trend. And now my mind is filled with designs and inspirations for my own home using this fun colour. So when I came back to work from the lovely Easter Bank Holiday, I started to pull up on my desktop screen all the stunning orange themed products. So I will go through some of my favourite items. These could be added to your home if you are wishing to create your own orange interiors.
Burnt Orange Cushions – Orange Interiors 101
Immediately my first thought was this gorgeous tangerine orange velvet cushion from our Malini Collection. This orange cushion is perfect if you wish to add a splash of orange if you do not feel confident in using this Pantone. This orange cushion can be used on a bed, sofa, or chair. At this point, I would like to add that this home accessory measures a large 43cm x 43cm and comes filled with a polyester pad.
We also have some paprika orange colour cushions and one is our Feline Leopard Cushion. This opulent cushion has gold foiled leopards on the front. The added gold tassels on each corner just add a luxurious vibe to it.
Our Miami Palm Orange Cushion again from Malini is another contender. This cushion has metallic gold thread that is stitched on to create summery golden palm trees. This cushions feels like Summer has arrived and will no doubt bring a smile to any guests face.
The next cushion is an ideal add on to your orange interior if you have a modern home. Our Spiral Orange Cushion has a linen and velvet effect. With its geometric curves and shapes it is matchless.
Orange Wallpaper Interiors
So now we have discovered our range of orange cushions. Let's now discuss our orange wallpapers. I mean our company is Wallpapershop.co.uk, it is what we excel in. So add a juicy hit of bright orange to your walls. You can choose a plain textured wallpaper or be brash and have some patterns as well. So let me introduce you to our Oriental Pine Wallpaper in Orange. I can hear you swooning over this stunning wallpaper. Isn't it capital G for Gorgeous?
Burnt Orange Wallpaper
Our Distressed Concrete Industrial Wallpaper Orange is impressive. This burnt orange wallpaper is exquisite in appearance. Yes, it has no pattern to it but I love this wallpaper mainly because of its plainness. I feel you can build on this and create all kinds of themes in your room. Imagine some abstract art in frames or boho cushions. With a plain backdrop, it is so easy to change colours and themes in your room without changing the walls. And in this economy of rising costs of living. We haven't got the pennies to keep doing a full redecoration every time the trends change which is every 12-18 months at the moment. Plus have you seen the price? This wallpaper the time that I wrote this blog was only £8.95 a roll. Yes, you read that correctly £8.95 a roll.
Orange And Grey Wallpaper
I looked up how many people a month search orange and grey wallpaper. It is a staggering 880 people a month. So take a quick peek at our Metropolis Embossed Monkey Wallpaper Orange. This wallcovering has a cheeky monkey dangling throughout in a dark charcoal grey. And the backdrop is a blazing orange. Feel at one with nature with this safari-themed wallpaper. This would be a perfect wallpaper to create a orange interior.
Blue & Orange Wallpaper
Again this is another top search in Google. I do love a navy blue and orange wallpaper though. I think the contrast of a dark colouration and a bright tinge always gives a striking impact. Our Santa Elena Tropical Wallpaper has a subterranean feel to it. In the background a dark navy blue palm dominates the wallpaper and then upon this is a orange palm leaf.
Orange Retro Wallpaper
Orange is synonymous with the 1950's and 60's. This vivid hue was fashionable and every home had orange interiors. Fast forward to the 21st century and this burning colour is still a firm favorite. I was born in the late 1970's and I still remember seeing lots of orange and brown rooms. And guess what? This is still a most sought after colour combination. Look at all our orange retro wallpapers here. You will find we have zany geometrics, big shapes and small dainty florals. We have a orange wallpaper to suit everyone.
Be sure to tag us at @wallpapershop.co.uk on Instagram we want to see all your fabulous orange interiors.
Summary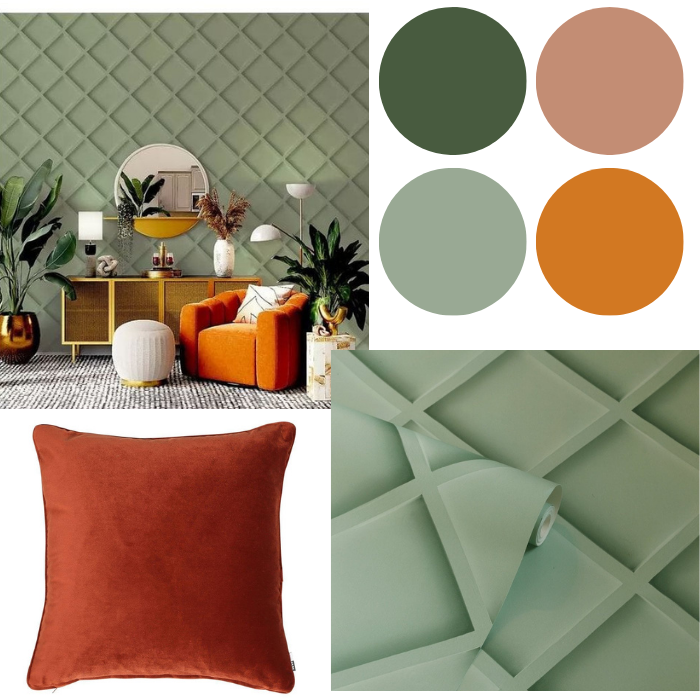 Article Name
Orange Is The New Black - Orange Interiors
Description
Orange interiors are the most sought after style this season. Let us here at Wallpapershop.co.uk introduce you to all our orange wallpapers which include burnt orange wallpapers, orange and grey, navy blue, and orange. As well as wallpaper designs such as orange retro wallpaper, orange geometric wallpapers and orange flower wallpaper and much more. If you only want to add a pop of orange to your home then browse through our large range of orange cushions that come plain or have stylish modern prints such as gold foiled leopards or geometric shapes. A tangerine or burnt orange colouration will suit all modern or traditional homes and give it a contemporary edge.
Author
Publisher Name
Publisher Logo