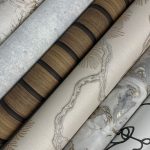 Neutral Wallpaper
/
October 25th, 2021
/
There are currently 0 comments
Since the end of Summer 2021 I have noticed a massive increase in neutral wallpaper orders. When I say neutral wallpaper the colours I am speaking of a gold wallpapers, cream, beige etc. Apparently gold wallpaper is stated to be the next grey wallpaper.
So why are many people turning their eye to a simple yet chic wallpaper? Personally I feel that it is versatile and provides a calming aura. Today's interior trends seem to go in two ways of all or nothing. Some stylists want pattern and colour everywhere. While the rest just want to create a spa like sanctuary.
Neutral Wallpapers Colours
Our industrial wallpaper collection seems to be a most sought after pattern and I understand why. This range is simple textures and some are matte finish whereas some have flecks of metallic throughout giving it a more luxe vibe.
When referring to neutral wallpaper when it comes to interior design it basically means "without colour." Think white, brown, black, beige, ivory, taupe and, of course, lets not miss out grey.
Our wooden slat wallpaper in the picture above is a perfect example of a organic natural looking wallpaper. As you can see this would provide a perfect blank canvas for your walls. And if you look closely the rustic industrial textured wallpaper below it would be the perfect backdrop for any room.
Layer Your Room
When I speak of layering your room especially when using a plain or simple wallpaper. I mean start to build your room in stages. So first apply the wallpaper then the usual carpet etc. Then start to layer hang picture frames, a large decorative mirror. Maybe some shelves with plants and family photographs. Then start to work in by including a sofa, bed then layer the furniture with soft furnishings such as a furry fluffy duvet cover or cushions.
Neutral Marble Wallpaper
Marble seems to be a big hit when it comes to styling a room. The pattern is chic and timeless but gives your walls some added depth. I love the gold marble wallpaper as it just adds an air of luxury. Our liquid marble wallpaper collection does come in an array of sublime colours but choose the white and gold palettes to enable you to create that classic look. You can add colours with the layering of your room such as discussed with our gorgeous selection of cushions.
Look on our instagram pages for real customer photo's to get some inspiration.
Summary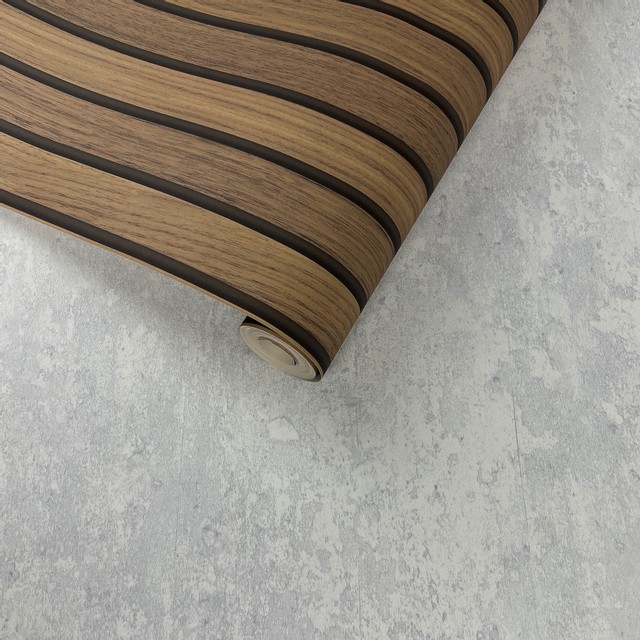 Author Rating
Brand Name
Product Name
Wooden Slat Panel Wallpaper Natural
Price
Product Availability