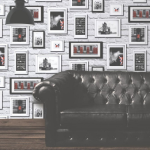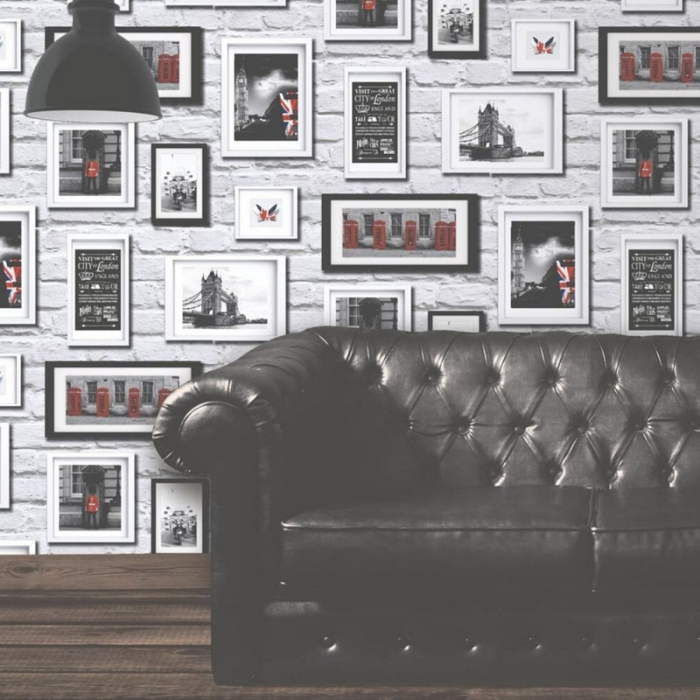 London Wallpaper
/
October 27th, 2020
/
There are currently 0 comments
Lets take a trip to the city with our collection of London wallpaper. Our picturesque London wallpaper murals will bring to history and romance of the city to your walls. With iconic scenes that London city is famous for such as the houses of parliament, London bridge and lets not forget the traditional London red bus wallpaper.
Cityscape pattern wallpaper is a trend that has been on trend now for several years. I will go through the styles and designs we stock and give a brief explanation of each London themed wallpaper so you will easily find one that is suitable for you.
New Trend London Wallpaper
This London scene wallpaper is a classic mono black and white pictures of London bridge and the houses of parliament. Then a bright vibrant red appears in the form of the cool red telephone boxes, and the famous red London bus. This wallpaper will look stylish a in town house or urban retreat. You could use this on all walls or a focal feature wall. It would defiantly look amazing in a boys bedroom as well.
This London street wallpaper This striking wallpaper is sure to make a welcome addition to your home. Featuring a London cityscape inspired wallpaper. Complete with all your favorite iconic landmarks such as, Big Ben, taxi's, the underground and buses. In shades of red black and metallic silver for a truly mesmerising wallpaper.
Rule Britannia In Frames Wallpaper
Rule Britannia, Britannia rules the waves so the song goes. Our Rule Britannia In Frames Wallpaper is such a striking wallpaper it is sure to make a welcome addition to your home. Features iconic images of London in black picture frames which are set on a white-washed, painted brick wall effect background for a truly mesmerising wallpaper. The perfect way to make a bold statement, transforms the finish of walls. Perfect for use on a large wall area and makes a fabulous feature wall.
In the black frames it features the Buckingham Palace Royal Guards. It also features the Union Jack flag in the national colours. A retro moped also makes a rather fun appearance. As one of the countries favorite symbols of the 60's when London was the place to be. We also have Big Ben standing astute and grand in one of the mono black and white framed prints.
Britannia Photographic Wallpaper
Our Britannia Photographic Wallpaper in Red Black features everything from the swinging by gone age within London city. Cool Britannia meets the swinging sixties with a collage of images of London and iconic British symbols. From the Mini car to the London bus, silhouettes of Spitfires and the Beatles crossing Abbey Road, all set against a union jack backdrop for a truly fun and trendy wallpaper.
With our Britannia Photographic Wallpaper it is easy to step back in time. Transport yourself through these retro photo's to a time when living in London was the place to be. The much talked about streets that became famous due to the like of David Baily and Jean Shrimpton and lets not forget about Twiggy. They only had to have there photograph taken and immediately the landmark or street name became the most visited and photographed. London was the Instagram of the 60's.
So whether you choose to have all walls flying the British flag and all the historic landmarks of what makes England a great country. I have seen this wallpaper used on a feature wall in a living room. It looked fabulous on the chimney breast with a large flat screen tv. Relatives of mine decorated my nephews bedroom in a similar print and they were delighted with the outcome. He was in that in between stage which is hard when decorating a boys bedroom. So they wanted something fun but also a little grown up. They defiantly ticked the boxes. They added some red cushions and volia it looked trendy and cool.
Summary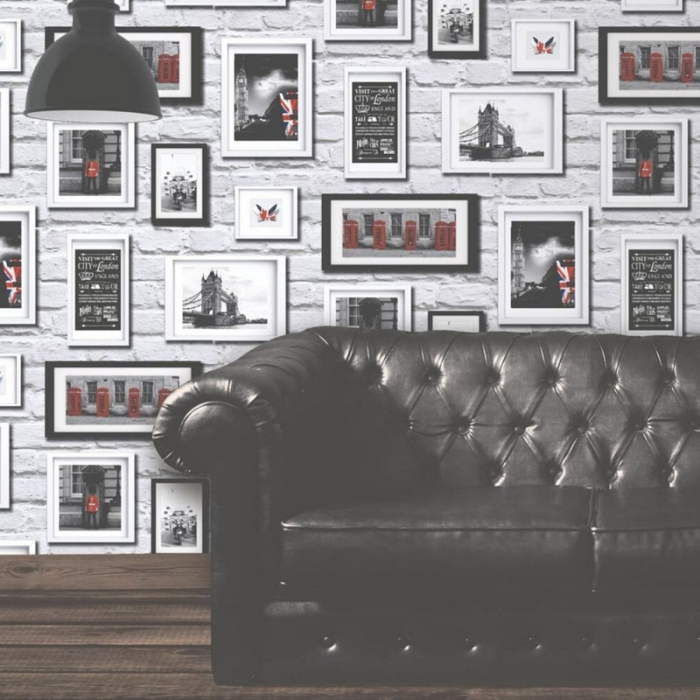 Author Rating
Brand Name
Product Name
Rule Britannia In Frames Wallpaper Black Red
Price
Product Availability