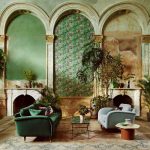 International Wallpaper Week
/
October 4th, 2021
/
There are currently 0 comments
So International wallpaper week begins on the 4th – 10th October 2021. And as easy as it would be for me to just write endlessly about our top selling wallpapers, I thought to widen out and ask the creative team here at Wallpapershop.co.uk. I asked a member from each department to choose their favorite wallpapers and why they chose this.
Amara Wood Panel – International Wallpaper Week
Nykita our customer service leader has selected the Amara Wood Panel wallpaper in Navy. She explains why this is her favourite choice.
"I love this wallpaper as I wanted to create a panelled feature wall, this wallpaper is perfect looks like a real wood panelled wall minus the MDF wood. This wallpaper is a high quality vinyl and you can feel the luxurious quality and tell that the wallpaper is a high quality wallpaper, I chose the colour blue for my living room to team with the colour gold as the blue and gold work really well together and would make any room look elegant."
Diamond Silver Brick – International Wallpaper Week
Cole our accounts executive who has picked our Diamond Silver Brick Wall Effect Glimmer Wallpaper. He states
" In my opinion this aesthetically pleasing wallpaper looks perfect covering any walls to transform any household. The minimalistic but modern style of paper draws the eyes of many without being bright and vibrant, therefore this brick design is my favourite wallpaper and is a great urban feature to have."
Jungle Fever Concrete Industrial Wallpaper
Matt who is our creative team leader chose Jungle Fever Concrete Industrial Wallpaper in Grey. I asked him why this was his top pick for International Wallpaper Week? and his answer was.
"This is my favourite because I love how industrial textured wallpaper is an easy way to create an urban look in your home."
3D Wooden Geometric Wallpaper
Jacob our Customer Service Executive chose this very stylish and trend setting design. What makes it more enticing is that is also in the sale. Here are his thoughts on why this was his favourite. The 3D Wooden Geometric Wallpaper.
"The first reason why I love this wallpaper is because of the 3D effect it has when you are looking directly at it even though it is not officially 3D. The design is simple. But yet very eye catching as the blocks of geometric wood are stacked upon each other. This gives that pattern of 3D and gaps of wood coming in and out of the wallpaper. The brown colour gives you that warm home feeling that you want and fits perfectly with the pattern. Lastly, the price is a bargain for such a lovely and eye-catching wallpaper."
Paloma Home Wallpaper
So last but not least I have to choose one and my top pick would be the the Vintage Chinoiserie Floral Wallpaper Jade Green. I love this as it looks just like a handpainted wallpaper from high class designers such as De Gournay or Gracie.
The way Paloma mixes and matches her Lady Muck collection is maximalist style at its best.
Summary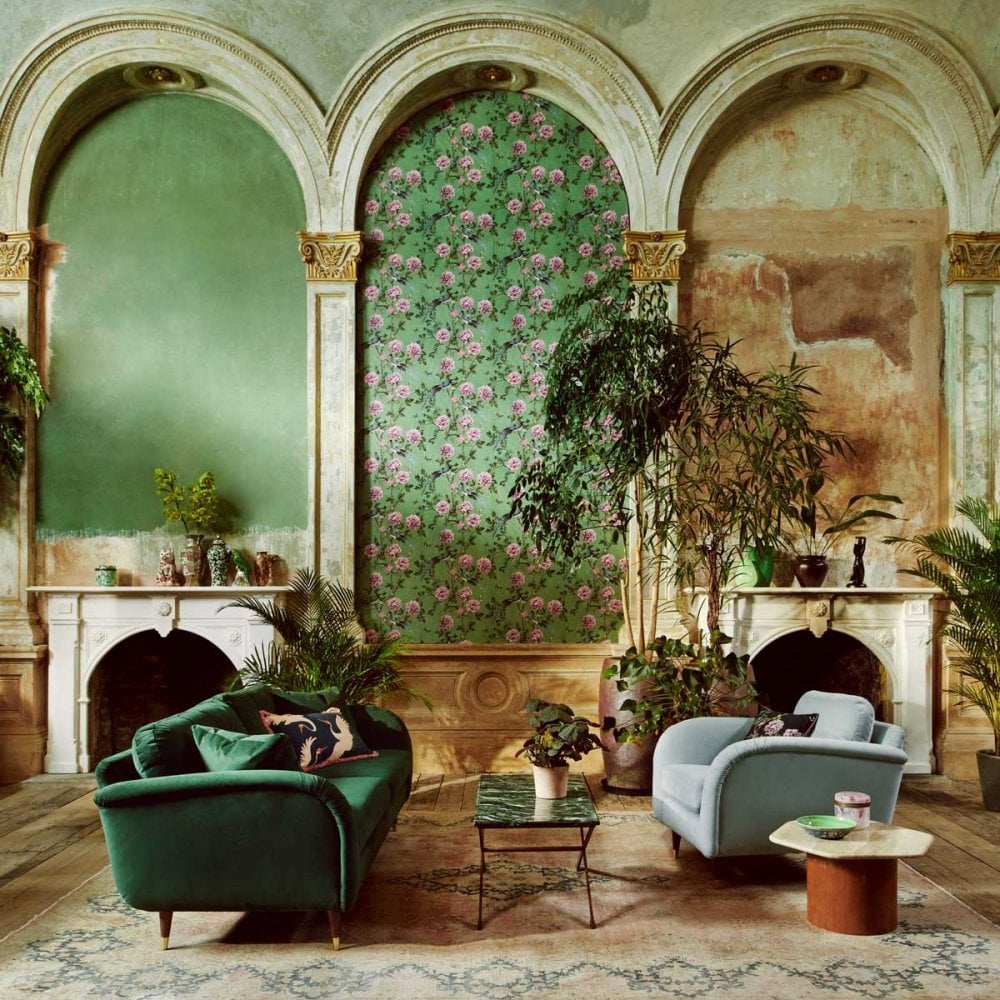 Article Name
International Wallpaper Week 4th - 10th October 2021
Description
International Wallpaper Week 4th - 10th October 2021. Lets celebrate by choosing our top favourites.
Author