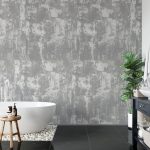 Industrial Concrete Wallpaper
/
September 20th, 2021
/
There are currently 0 comments
Industrial Concrete Wallpaper
Industrial concrete wallpaper is a firm favorite this year. With metallic textures and matt looking concrete styles. You will be spoilt for choice.
So what makes this Industrial Concrete Wallpaper so popular then? Well the trends for this past 18 months have been organic and natural looking patterns. Decorating a room has gone back to basics. I have found that no longer do clients want a hub of pattern but instead they are veering towards a look that is clean, simple and tasteful. So in steps the Industrial wallpaper and also the wood paneled patterns to cater for this on going trend.
Industrial Concrete Wallpaper Textures
Textured wallpaper is the most sought after design. We are inundated daily by emails asking for texture, textured or real looking wallpaper. We have some gorgeous industrial textured wallpaper with metallic highlights or flecks that make it look like the real thing. By adding a little shimmer to your walls gives it added glamour.
Industrial textured wallpaper has a look seen in our favorite Instagrammer Mrs Hinch Home. Mrs Hinch wallpaper is plain but has shimmer and sparkle to what would be a plain simple wall.
Industrial Style Wallpaper
Industrial style wallpaper is here to stay for another few seasons. And we can confidently say this as this bang on trend pattern. Our best sellers are the Industrial Texture Concrete Look Wallpaper which comes in three colour ways of Navy Blue, Grey Silver or Pink Blush. This contemporary pattern on this style paper is coated with silver metallic highlights which add depth and a beautiful visual effect. As light hits its surface, it brings this eye-catching design to life. Perfect for adding character to a room. Shop the Industrial Texture Concrete Look Wallpaper the industrial-chic aesthetic of our wallpaper will bring a casual look to a room and not only that it may be used on all walls or just one feature wall. Whatever you decide it will create an understated impact.
Arlo Concrete Texture Wallpaper
Our Arlo Concrete Texture Wallpaper is again another go to pattern. This particular design comes in silver, rose gold and gold. This textured raised wallpaper is in grey with these added metallic flecks within the pattern. With no one wanting to go down the route of getting the real polished concrete walls.
By getting the experts in to create real industrial concrete walls you are going to have lots of mess which is fine if the whole house is undergoing a full face lift and renovation. Take heed though if it is just one room as the mess from the dust settling can be months to get rid of. So by using this wallpaper it will take the stress, cleaning and hassle out of the equation. By using any of our Industrial Concrete Wallpapers will give you the effect of the real thing. And as stated the textured look gives the pattern a edgy look. Look on our Wallpapershop Instagram to have a look the range of styles, patterns and designs.
By choosing a textured wallpaper you create the perfect canvas to build on. We have seen some gorgeous client photographs where they have added layers of velvet to create a more luxe look. You can easily achieve this by adding a sumptuous velvet headboard. Or decadent velveteen chairs in a dining room. One client used mirror furniture and the room looked glamorous. By using a industrial wallpaper you can in effect create any style of room. Go for a more rustic look by adding rough wood shelves and black metal furniture. However you embrace this stylish trend you cannot go wrong when decorating.
Summary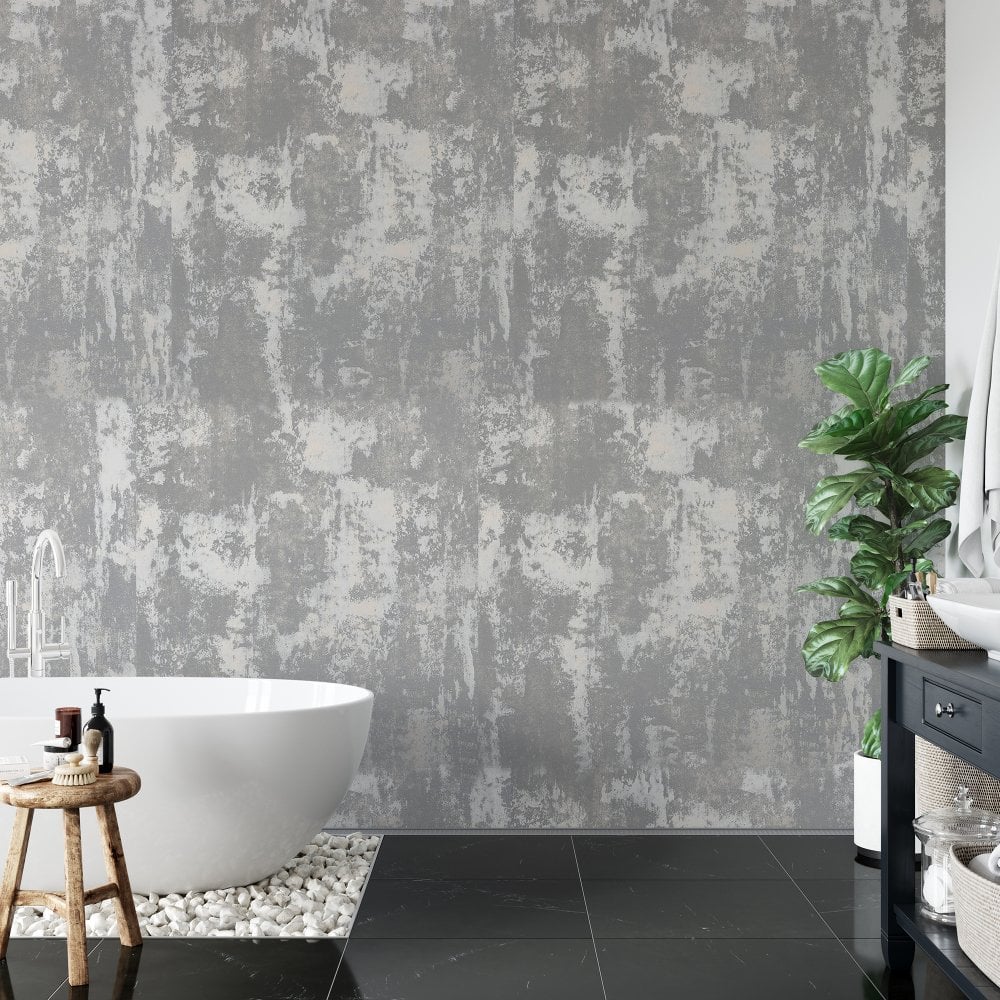 Author Rating
Brand Name
Product Name
Venice Industrial Style wallpaper Grey
Price
Product Availability