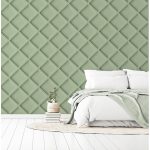 How to measure for wallpaper
/
January 10th, 2023
/
There are currently 0 comments
If you've decided on an interior refresh and have already chosen a new swanky wallpaper, the next question you'll ponder is, 'how much wallpaper do I need?'
Choosing to decorate yourself can save a good chunk of money, but knowing where to start regarding how much wallpaper you'll need to complete your transformation can be difficult.
If you've already decided on your wallpaper and are ready to start your project, follow these steps to measure for wallpaper as we explore how to measure up and factor in windows and doors.
Table of Contents
How to measure for wallpaper
When measuring your room, it is important to use a good quality measuring tape, preferably a solid one, to prevent miscalculations.
1. Measure the width and height of your walls
Measure the width of each wall in your room and add them together to get the total width.
Then measure the full height of your walls or the height of the area you will be covering. For example, measure half the wall if you're only wallpapering the top section.
Multiply the room's total width by the room's height to calculate the square footage and add 10% to allow for wastage or average pattern repeats.
(Total width of the room x height of the room) + 10% = Square footage
For example, a room with a total width of 19.2m and a height of 2.4m will equal 46.08m² footage. Add 10% to allow for wastage or average pattern repeats; the total is 50.69m².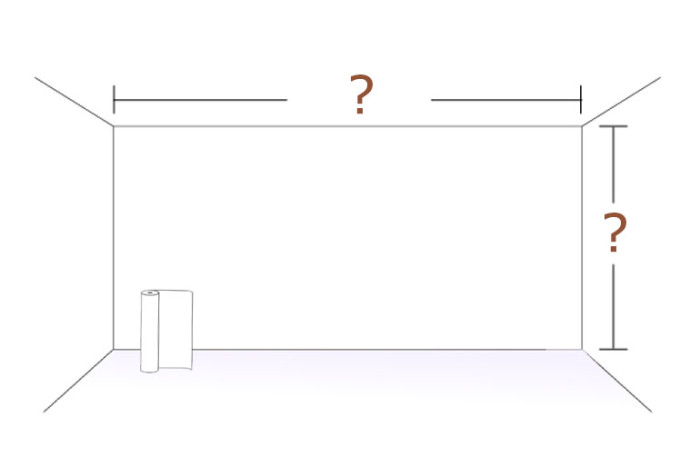 2. Calculate the wallpaper coverage
Check the length and width of the wallpaper you have chosen. We feature this information on each product page so you can accurately calculate how much of your chosen wallpaper you'll need.
Multiply the wallpaper width by the length to calculate how much space one wallpaper roll will cover.
If a wallpaper roll is 53cm wide and 10 metres long, one roll will cover 5.3m².
Wallpaper roll width x Wallpaper roll length = Square metres of usable wallpaper
3. Calculate the number of rolls needed
To calculate how many rolls you need, divide the square metre footage of the room by the square metres of usable wallpaper.
Square footage of the room / Square metre of usable wallpaper = Total number of rolls needed
Following the example above, 50.69m² divided by 5.3m² equals 9.56.
Round this number up, and you'll have the number of rolls you need: 10. However, this answer does not give leeway for large pattern repeats, so you must factor this on top to get your total number of rolls.
4. Account for large pattern repeats
A wallpaper pattern repeat is the distance between two matching design patterns on your roll. This distance will help you to determine how many rolls you need.
Wallpapers with no pattern repeat require fewer rolls as the wallpaper will not need matching up. Patterns with a larger repeat require more rolls as it takes more paper to match the pattern correctly, meaning there will be more wastage.
You can find the information on pattern matches and repeats on each of our product pages so you can more accurately estimate how much wallpaper you need.
We recommend adding a couple of extra rolls if your wallpaper has a large pattern repeat to account for the wastage. Unopened rolls in their original condition can be returned to us or kept for the future in case of damage.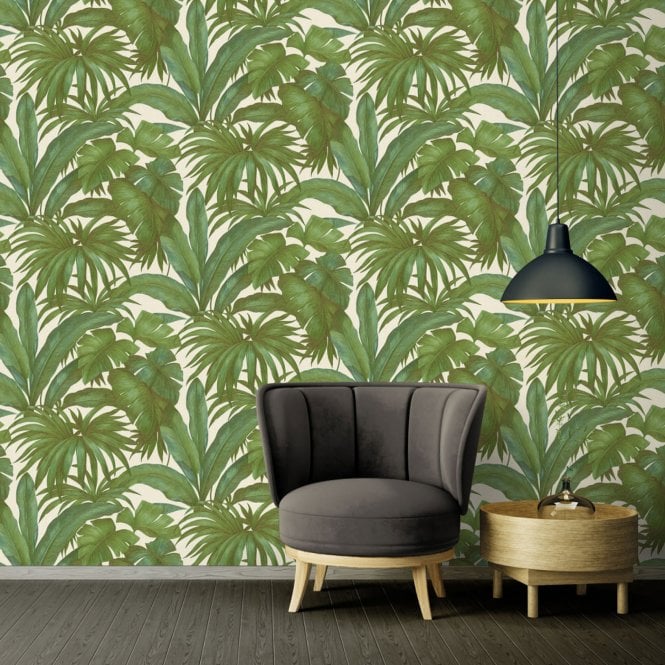 How many drops to a roll of wallpaper
The answer to how many drops you get from a wallpaper roll will differ depending on the roll and the room. The average roll of wallpaper will cover three drops.
For each wallpaper on our website, you can find the width and the length in the description, so you can accurately determine how many you will need.
How to measure for wallpaper around doors and windows
When wallpapering around doors and windows, it's best to factor them in as part of the width and height of the room as if they were a solid wall.
You will still need to wallpaper the parts in between and ensure that the pattern continues correctly, so make sure you have enough to complete the look.
Should I overestimate or underestimate the number of rolls I need to wallpaper?
It's better to overestimate the number of rolls you need to wallpaper your room. Having spare rolls is ideal in case of a miscut or in case you need to replace a panel due to damage in the future.
Rolls are also made in batches, and each batch may differ slightly in colour. If you find you have too little wallpaper and go to order more, the batch number of your wallpaper might be out of stock, so it's best to add another roll if in doubt to guarantee an even look.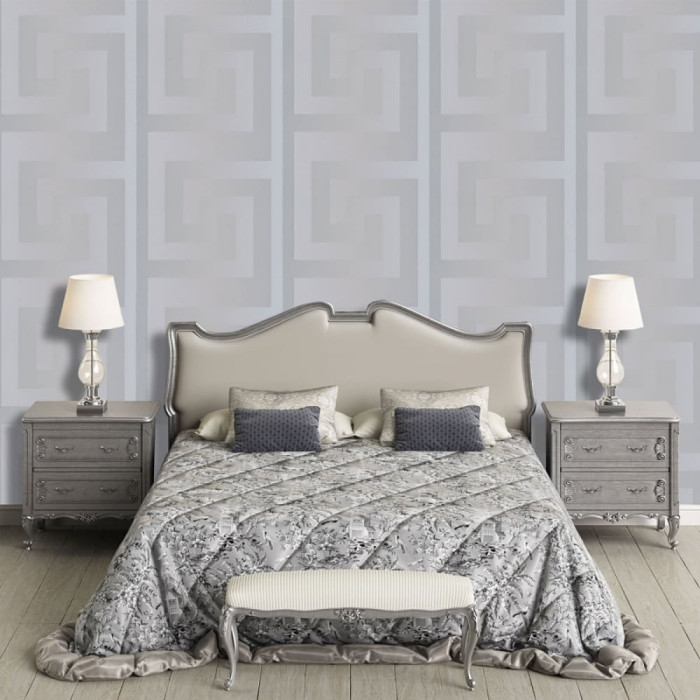 Get your wallpaper project started
Now that you've figured out how much wallpaper you need, you can start bringing your design dreams to life.
Explore our full selection of wallpaper with tropical, marble and wood effect designs in a full spectrum of colours to transform living rooms, bedrooms, hallways and more.
Related Articles