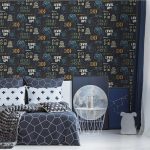 Gaming Wallpaper
/
October 18th, 2021
/
There are currently 0 comments
If your looking for a modern and more grown up wallpaper for a boys room you may be in luck. Our popular gaming wallpaper ticks all the boxes. The bright neon pattern set against a bold pantone of black just brings this gaming wallpaper alive.
Our cool Game Over Boys Bedroom Wallpaper has a youthful and fun vibe. This wallpaper is perfect for that little boys who eats, drinks and sleeps while video gaming.
The black backdrop means that the colours used in this just pop. This will look fabulous in any Childs bedroom who is obsessed with their play station, X Box, Play Station 5. The game of the moment is Fornite which most teens vote as the best game to be playing. Younger kids love the Mario Brothers games such as Mario Karts. I have tried to play this but unsuccessfully, I can honestly hold my hands up and say that video games are not my strongest skill.
Gaming Wallpaper For Walls
This gamer themed boys wallpaper has the iconic words of Eat Sleep Game so it fits in with any little boy that is a serious gaming addict. Within the design it features plenty of consoles and games controller in bright blues and vibrant neon yellow. This wallpaper is so easy to hang and can be used on all walls or just one wall as a main focal feature wall.
Graham And Brown brought out the Game Over wallpaper some months ago. This wallpaper is a sell out as there is not much of this style wallpaper out there. Which is really surprising because statistics show "Children in the United Kingdom are spending more and more time gaming, both on and offline. The number of hours that children aged between 12 and 15 spent playing games peaked in 2018, at nearly 14 hours. In 2019 however, this dropped to 11.6 hours per week. 2019 also saw an overall decline in gaming hours per week across the various age groups compared to previous years."
So choose this gaming wallpaper for your little one and it is bound to bring an appreciative smile to their face.
Summary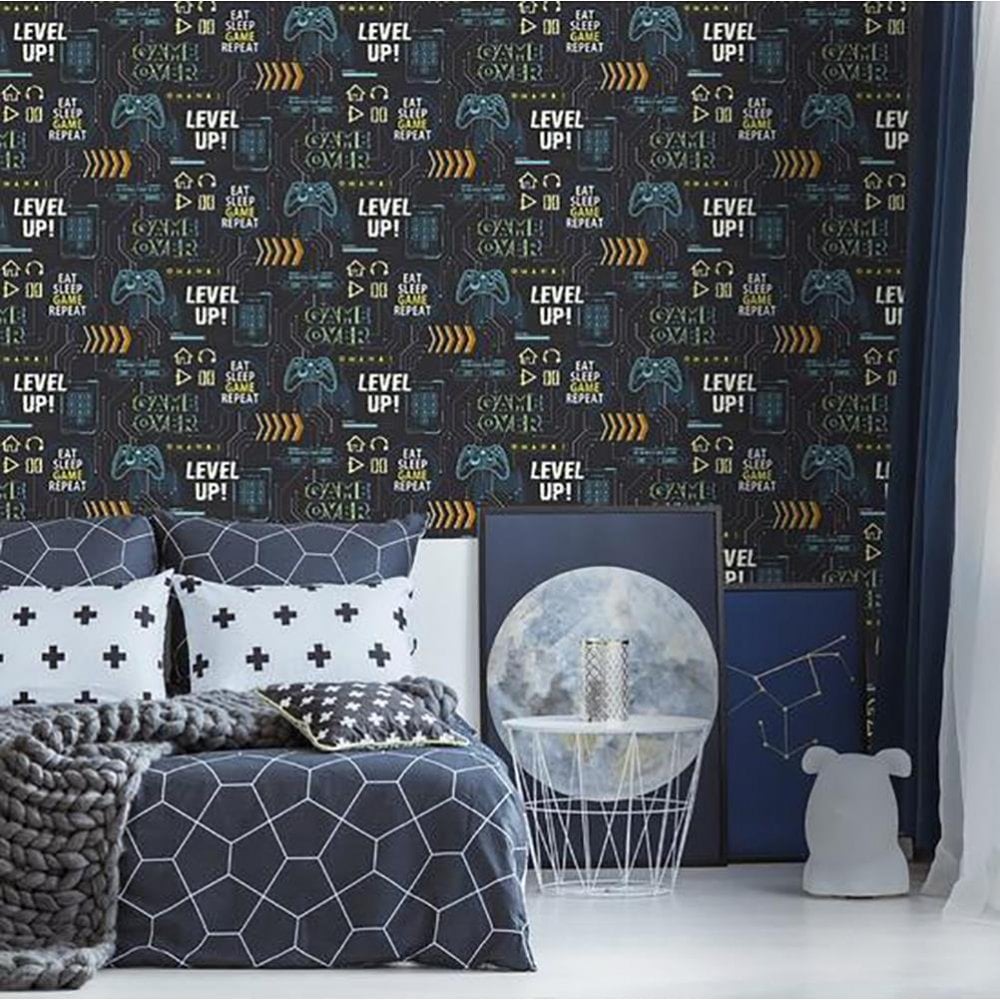 Author Rating
Brand Name
Product Name
Game Over Boys Bedroom Wallpaper Black
Price
Product Availability