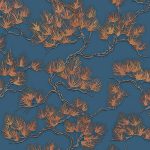 Design ID Wallpaper
/
February 7th, 2022
/
There are currently 0 comments
So what is Design ID wallpaper? Well in a nutshell this is a family run business that has been trading for over 50 years. And around 5 years ago this company decided to branch our into Europe as the main trading portal was in Asia. When you look at the collections it is easy to see how the designs are very oriental and Asian inspired.
So let us work through some of the Design ID wallpaper collections in more depth.
Oriental Pine Tree Wallpaper
This wallpaper sells more sample pieces than any other wallpaper here at wallpapershop.co.uk. The Design ID Wallpaper Oriental Pine Tree is a stunning modern wallpaper that comes in beautiful colourways. This wallpaper depicts a majestic Japanese inspired tree. With burnt copper tones and a thick textured backdrop this wallpaper is a modern yet traditional style that will suit all styles of home.
I have noticed that their wallpaper tends to have a luxurious heavy weighted feel to them. And that some designs almost have a stitched effect which feels and looks like the pattern has been hand sewn on.
The backdrop comes in a thick elaborated finish. and the colours used are vibrant and definitely will add a pop of colour to your room. The colours are Sage Green, Oxford Blue, Black, Cream and a Burnt Orange. Tell me which is your favorite?
Design ID Wallpaper Stitched Floral
Out of all the collections by Design ID the Stitched Floral pattern was one that had me excited. When this arrived here at our store I was bowled over with the sheer quality of this wallpaper. When I personally held a roll I noticed first hand how heavy it felt. Which was quite shocking as the roll was just approximately 1cm thicker than your standard roll.
The pattern has some opulent palm leaves and trees and a guest appearance of some tropical birds and fauna. You have to look closely to see it again looks to have been hand stitched on to the textured backdrop.
They say seeing is believing which is why it is hard to put into words how gorgeous this wallpaper is.
Order A Wallpaper Sample Today
The only way you will understand how different this wallpaper is and why it stands out is by ordering a wallpaper sample today.
That is the only dilemma I have sometimes when I am doing a blog post on a product that has to be touched to understand the fuss as to why we are buzzing about it.
When the Burnt Orange Art Deco wallpaper arrived I have to admit it was the first time I had ever felt a wallpaper quite like it.
In fact the nearest luxury wallpaper that I could compare it to was the Versace wallpaper which we stock here at Wallpapershop.co.uk and the thick Amara wood panel wallpaper. But the Design ID Wallpaper has an added extra layer that looks hand stitched so I was sincerely impressed.
And if you do not believe me order some and you will see for yourself.
Design ID Wallpaper Sale
Please also note we are much cheaper than the official Design ID website. So order today so as not to be disappointed. However you decide to use this wallpaper. Maybe you will choose to do a feature wall, all walls or line some furniture. You will be impressed with this and then just sit back and wait for all the compliments to come in. So put up your feet have a coffee and shop all our Design ID Wallpaper and have it delivered directly to your door.
Summary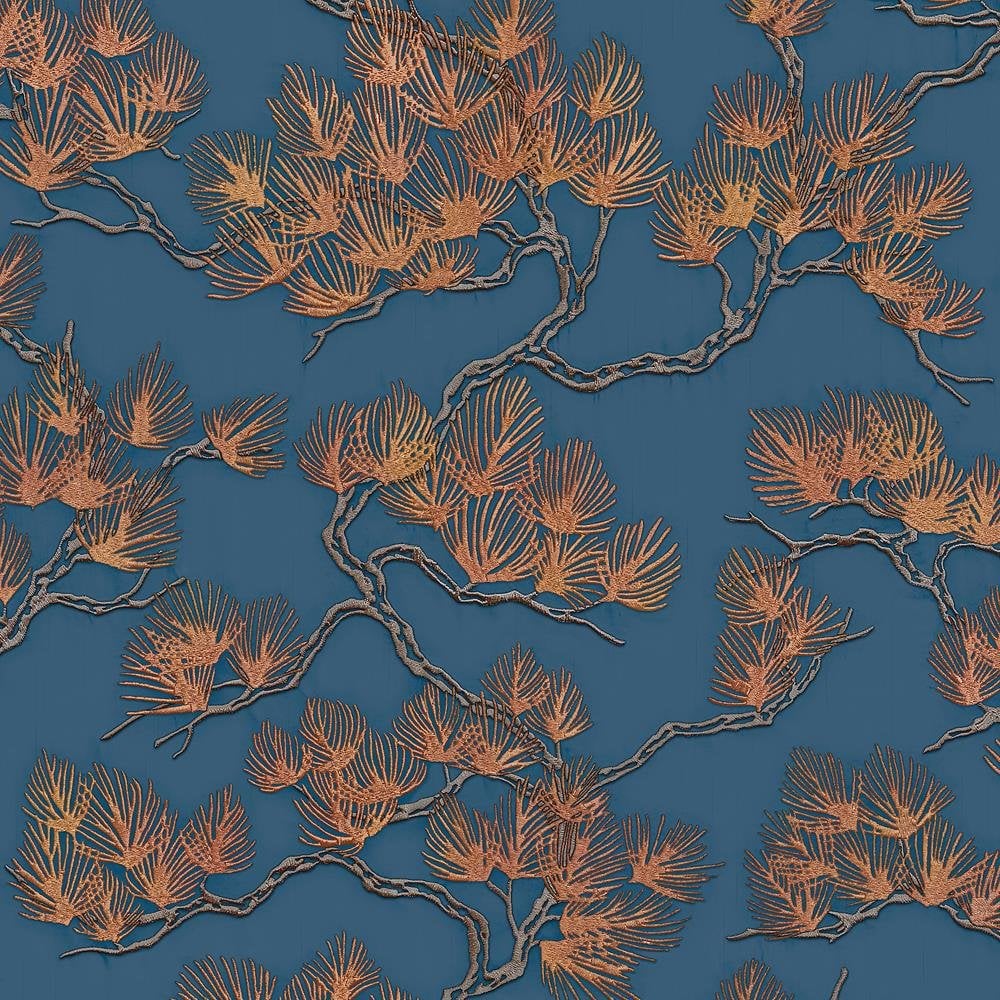 Author Rating
Brand Name
Product Name
Oriental Pine Tree Wallpaper
Price
Product Availability