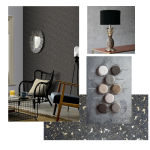 Cork Effect Wallpaper
/
November 8th, 2021
/
There are currently 0 comments
A few months ago Pear Tree designed a cork effect wallpaper. This wallpaper has quickly turned into a best seller due to its natural aesthetics. So what makes this a sought after wallpaper?
I think the reason that cork effect wallpaper is making a come back is because it looks organic. Most interior stylists are bringing a touch of nature into clients personal space. This organic style wallpaper provides the perfect backdrop in creating a sanctuary spa like vibe to any home.
Cork Wallpaper UK
This cork effect wallpaper first came to the UK in the 1970's. But it was large natural cork tiles that would bellow or crack with age, heat, and general wear and tear. Fast forward half a century and now it comes on a easy to hang roll.
If your looking a soft subtle mottled wallpaper that is still on-trend but not too overwhelming then this is the wallpaper for you.
Real Looking Cork Paper
Our Montado Wallpaper looks so realistic but rather than a tarnished brown palette which natural cork is. This wallpaper comes in several colours of Grey, Cream/Natural, Beige, or Teal. This range of wallpaper hints of Rose Gold metallic gleaming through. All apart from the Cream which has a Silver tone throughout. This added bits of glimmer give a natural looking wallpaper a luxury feel to it.
For anyone looking for a more moody black cork wallpaper, you may like our Cork Embossed Wallpaper by Arthouse. This wallcovering will bring a modern feel to your home. This design features a brilliant industrial cork wallpaper with gold flecks throughout. Set on a textured charcoal vinyl for a truly contemporary wallcovering. The golden highlights give it a decadent aura especially when the light hits it.
Textured Cork
If your looking for a textured effect wallpaper then our Lowes Textured Plain Wallpaper from Erismann might be the one for you. Choose from Silver or Grey with this industrial styled cork wallpaper. This printed cork wallpaper is a muted palette which is the best design to use if you want a blank canvas for your walls.
Be sure to share all of your pictures with us by tagging us on Instagram @WALLPAPERSHOP.CO.UK We look forward to seeing plenty of real room transformations.
If you are looking for a brown natural cork effect wallpaper then turn your attention to our Cork Board Texture Plain Natural Wallpaper which is the exact replica of natural cork.
Summary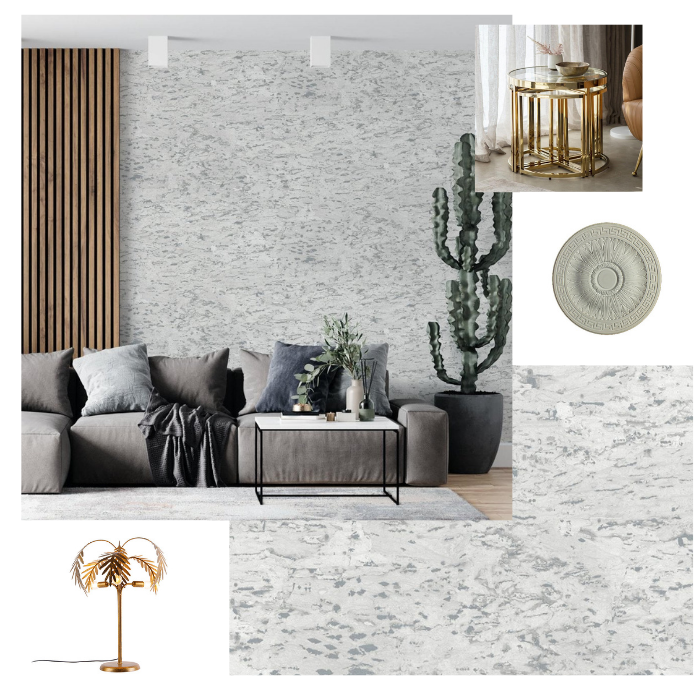 Author Rating
Brand Name
Product Name
Cork Effect Wallpaper White Grey
Price
Product Availability