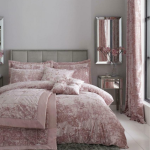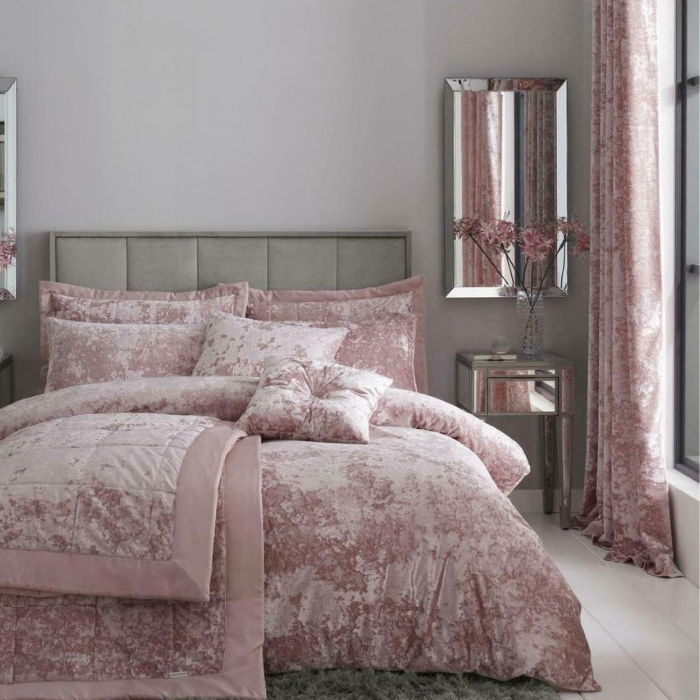 Catherine Lansfield Duvet Sets
/
September 7th, 2020
/
There are currently 0 comments
We have so many Catherine Lansfield duvet sets. The Catherine Lansfield velvet bedding is by far the most popular & best selling duvet set. The Catherine Lansfield crushed velvet duvet set comes in a stunning blush pink colour. And it gets even more exciting as we have matching velvet curtains, diamante cushion, and a gorgeous thick velvet bedspread throw.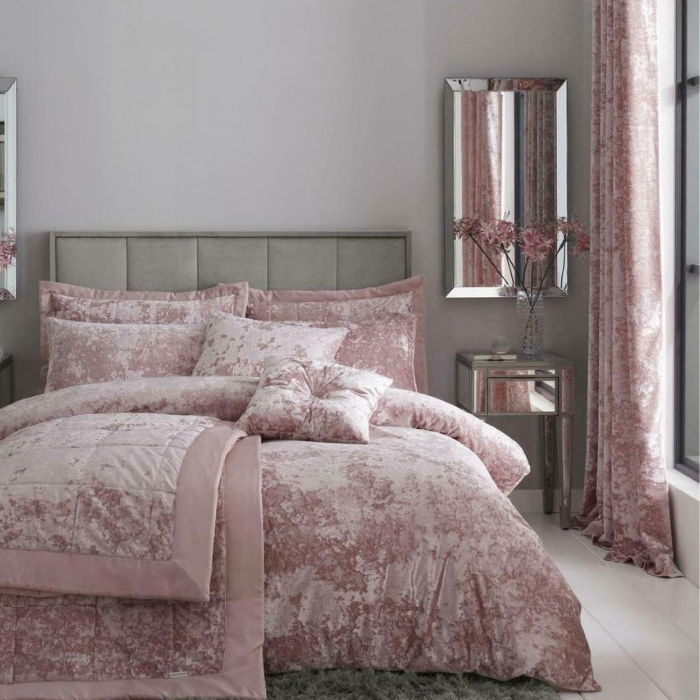 With so many Catherine Lansfield duvet sets in different fabrics, colours and patterns it is hard to select which one.
Recently I stayed away in a boutique hotel in Cornwall. And they had the Catherine Lansfield red Stag duvet and matching curtains. They added a deep red tartan blind which match the reversible duvet and it instantly looked cosy, warm and inviting.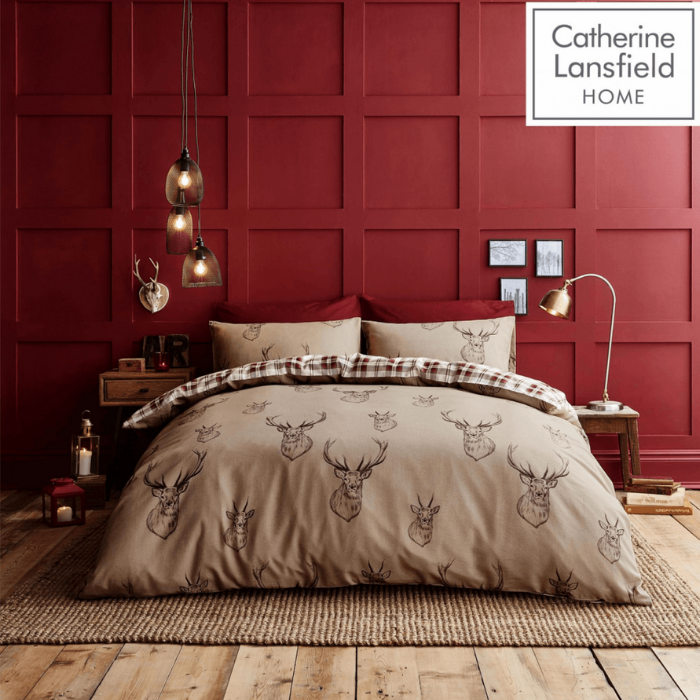 Catherine Lansfield Duvet Sets For All Seasons
Because the Catherine Lansfield duvet sets collection is so varied there is a pattern or style to suit every decor. I am going to briefly go through some of the most popular designs that I feel may be of interest. Firstly we have the Canterbury duvet set range. This duvet set is reversible. One side has a beautiful floral flower pattern and the other side has a cute spotty design in matching colours which is great if you have children or pets that love to accompany you in bed with sticky paws and fingers. Just turn it over for a fresh new design until you throw it in the wash. We have matching curtains in this range for you to complete the look.
Lets not forget the Catherine Lansfield duvet sets that consist of the sequins. The sequin cluster duvets are a firm favorite with our customers and they come in three different colour ways. We have the silver grey, blush pink and a teal duck egg. This Catherine Lansfield sequin cluster duvet set is luxuriously quilted panels of matt satin. With sparkling sequins and velvet borders elegantly embellished this beautiful bed linen creating an opulent master bedroom look.
Catherine Lansfield Christmas Selfie Santa & Elf Duvets
Christmas Selfie Santa & Elf duvets liven up a room. So as I write this we have seen that we only have 16 more weekends to go till Christmas is here. And now with Christmas quickly approaching even though its only September. We all know December will be here before we know it. So if you want a cute Christmas duvet we have The Christmas Robins duvet set in reversible red and white colourways. These Robins are ready to bring you festive fun. And we have fun and Instagram worthy duvets that will make you smile.
We have the fun selfie elfie duvets and selfie Santa duvets that will make you laugh. In fact buy this duvet today. Why not nap a picture of you and your partner or pet in these selfie Christmas duvets. And have it printed for your annual Christmas cards. Then send them virtually or traditionally to all your nearest and dearest this year. You will defiantly make them laugh.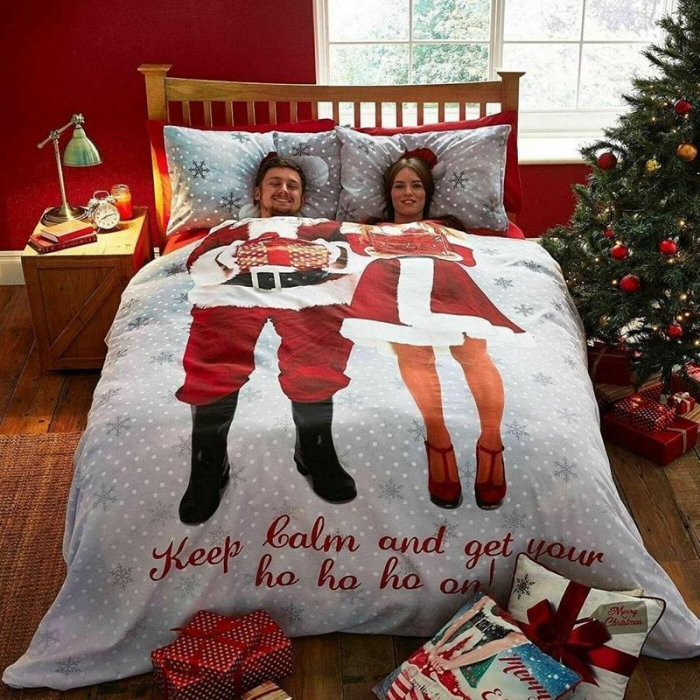 Christmas Duvets
So we have plenty of Christmas duvets from Catherine Lansfield such as the sweet polar bears duvet. And we have he on trend Baby Its Cold Outside duvet set in gold and blush pink. Which is perfect for anyone who want a christmas duvet, but one that looks trendy and not your normal traditional red & white. And lets not not forget the Catherine Lansfield Kelso Tartan duvet sets. We have a lovely warm brushed cotton duvet set in grey or red which has a lovely fleece texture to it. A brushed cotton duvet is perfect for the Winter months as it so cosy and warm to sink in to as the weather and temperature outside drops. So take a look at our stunning and fun Christmas duvets.
Kids Duvet Sets
Looking for a fun and cool duvet set for your kids bedroom? Well with cool dinosaur duvet styles and pink fairy duvets sets with matching accessories you will be able to create a sanctuary for your child. We simply love bright colours because these stimulate the creative senses of your little ones. What child does not get excited by on trend magical unicorns bedding or vivid football patterns. You can decorate the rest of the room up or down with coordinating curtains and rugs. Yes we have a butterfly shaped rug and a football rug – Very cool. And lets not forget that Catherine Lansfield has the matching cushions too and fleecy throws.
Summer & Winter Duvets
We stock all colours and patterns for Summer and Winter duvets. We have floral designs in stunning bright colours. These will make your room look extra bright and cheery as the Summer sun shines. And as the Winter months draw in. You can think about adding some warm textures and deep berry colours. Sink into soft brushed cotton duvet sets. Or add a matching fleecy warm throw over the bed for that extra warmth and cosy. You will sleep so well all wrapped up you will not want to get out of bed in the morning. There is nothing better though during the cold Winter months and its a weekend. Its lovely when you are not working and wake up in the warmest winter bedding. And come round slowly slipping a hot drink while you awaken.
I personally change my bedding as the season changes. In Summer I have crisp cotton bedding. Once the temperature drops and September kicks in I change the tog of the duvet. And transfer to soft brushed cotton bedding. We have our best selling crushed velvet duvet set. And brushed cotton tartan winter bedding that ticks all those boxes.
Catherine Lansfield Bedding Duvets
So wrap up warm this winter and do not forget to add warm Winter bedding to your list of items to get. This Winter 2020 is going to be a long one. And if we have another lock down this bedding will bring some delight to you. With the nation in standstill it is now more than ever that we are finding that these small home comforts.
Summary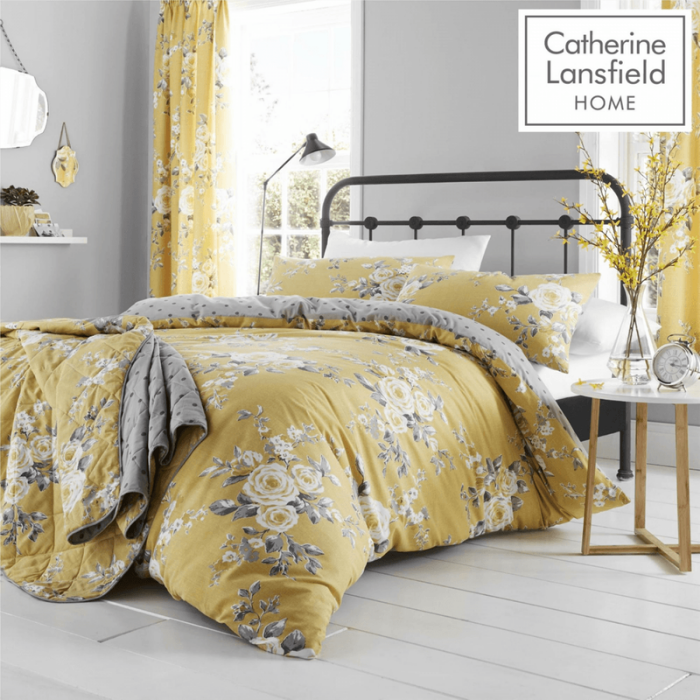 Author Rating
Brand Name
Product Name
Price
Product Availability