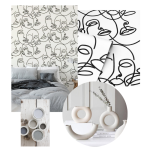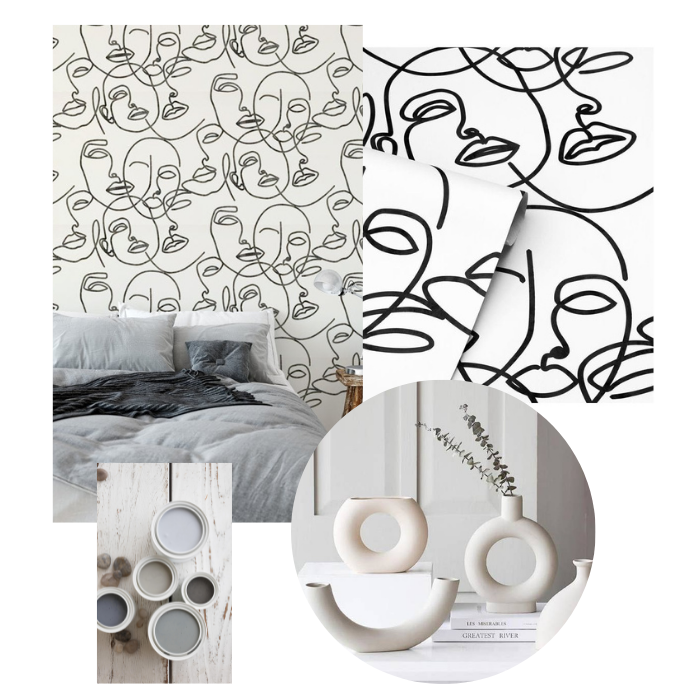 Abstract Wallpaper
/
November 29th, 2021
/
There are currently 0 comments
With the influx on social media regarding this new modern style of abstract vases, wall pictures, and ornaments. So when our abstract wallpaper arrived here at Wallpapershop.co.uk we smiled. This wallpaper comes in the popular black and white and many more colours.
A "modern home decor" is a rather wide term used to describe trend setting patterns that consist mainly of clean, sharp features and utilizes simple colour hues and textures.
Faces Wallpaper
Not only does our Faces Wallpaper come in the minimalistic black and white. It also comes in other colours such as a dreamy burnt orange, and deep green, and a soft pale pink. Tell us which is your favorite colour?
A modern home is supposed to reflect our life style in the modern world. The general feeling you want to get when walking in to a home that is your home is modernly designed with a sense of peace and calm.
You need it to express a feeling that you feel instantly when you have entered into a place that was designed with the needs of modern life in mind.
The simplistic design gives a feeling that the place is very clean and inviting. Which is why when you use our abstract wallpaper you get that feeling.
Abstract Art Wallpaper
So what makes this a modern pattern? The Picasso artist created some masterpieces similar to this abstract wallpaper. He was regarded as one of the most influential artists of the 20th century. He was a painter, sculptor, and print maker amongst many other talents.
The best explanation of this term of art is different views of subjects (usually objects or figures) together in the same picture. This is then resulting in paintings that appear fragmented and abstracted. And so with a expressionism of bold lines our abstract art wallpaper bring a touch of modern art into your home.
What I love about this abstract faces wallpaper. Is that it aims to reduce the complex visual reality into simple shapes, forms and colors. So you get simple lines that don't meet and looks skewed. But somehow its embraces the inner artist within each one of us.
Summary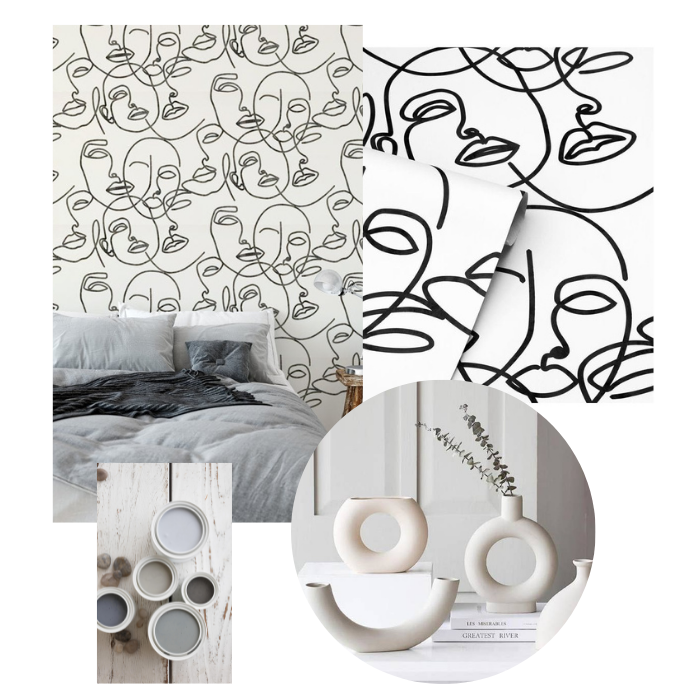 Author Rating
Brand Name
Product Name
Linear Large Abstract Faces Wallpaper
Price
Product Availability